Ultra first introduced its Resistance stage in 2015, providing a veritable haven for house and techno fans. In the time since, the stage has expanded into one of Ultra's most popular concepts, aided in large part by its behemoth Arcadia stage production. The famed Arcadia Spider will be joined this year by the Resistance-backed Carl Cox Megastructure as well.
With a lineup that rivals many of the underground's most popular festivals in Europe, Resistance will once again be one of Ultra's biggest draws in 2017. While there are certainly no shortage of amazing acts to choose from, we've selected 11 of our most anticipated performances ahead of the weekend.
DUBFIRE
Ali Shirazinia has perfected the art of cerebral techno. Under the guise of Dubfire, Shirazinia consistently performs some of the most mind-bending live sets in the underground. Though championing an overtly minimal style, Dubfire utilizes the bare essentials of techno in truly innovative form, combining complex rhythmic layers to form relentlessly hypnotic grooves.
– Michael Sundius 
Dubfire will play in the Arcadia Spider Friday at 9:55 PM.
TALE OF US
Originally hailing from Toronto and New York, Carmine Conte and Matteo Milleri began to develop their entrancing, melodically-leaning identity as Tale Of Us after meeting overseas. The duo's musical endeavors eventually brought the duo over to Berlin, where they became widely involved with the famous Life&Death imprint ran by DJ Tennis and Thugfucker.
Having seen enormous success stemming from the public's adoration of their unique sound and building a dedicated fanbase, 2016 became a landmark year for Tale Of Us as they transformed their Afterlife party concept into a record label of their own. Seeing the two together will be quite a treat, as it's been some time since they've last been able to perform together in the US.
– Christina Hernandez
Tale of Us will play in the Carl Cox Megastructure Saturday at 6:30 PM.
STEPHAN BODZIN
Stephan Bodzin is a veritable a synthesizer maestro. The German stalwart has crafted one of the most engaging live shows in the business, manipulating his signature Moog synth with the bravado of an impassioned conductor. Performing exclusively his own material, Bodzin warps and wrangles his creations into novel forms that never fail to elicit an enthusiastic reception on the dance-floor.
– Michael Sundius
Stephan Bodzin will play in the Arcadia Spider Sunday at 6:30 PM.
CHRIS LIEBING
Chris Liebing has been a fixture of the global techno scene for nearly three decades, getting his start as a more behind-the-scenes club owner and resident DJ before progressing to the techno icon he is today. Liebing is the proud owner of CLR, his imprint which in its 18 years has hosted a multitude of world-class talent including UMEK, Mauro Picotto, Monoloc, Drumcell, and more. The artist's momentum has hardly slowed since – Liebing still spends a good deal of time touring the world and providing club and festival dance-floors with his distinctive, brooding brand of techno while also cranking out energetic tracks like "420," and his edit of "Eclipse" by Psyk, and "Keep It Low" with Loco Dice.
– Christina Hernandez
Chris Liebing will play in the Arcadia Spider Saturday at 8:55 PM.
MACEO PLEX
Formerly known as Maetrik, Eric Estornel has fully embraced his Maceo Plex moniker, where he plays around with tech, progressive, and house elements to create timeless music whose futuristic feel often paints a picture of trends to come within underground dance music.
Now, as the Ellum label-owner, Estornel's next major milestone will be the release of his Solar album which he named after his son. Having already released a club-appropriate Journey To Solar, whose tracks like "Motor Rotor" remain heavily played in his peer's sets, his time at Resistance will likely be an impeccable embodiment of the direction he'll be taking musically over the coming months.
– Christina Hernandez
Maceo Plex will close out the Arcadia Spider Friday at 10:55 PM.
EATS EVERYTHING
Dan Pearce, aka Eats Everything, has been an unstoppable force in today's house music scene. The UK heavyweight rose to prominence with standout releases on Catz and Dogs Recordings and Dirtybird's labels in 2010, and has only gained popularity since. Pearce stands as one of the few existing artists to do more than one BBC Radio 1 Essential Mixes within a year.
Last October, he released Girl Powder off his Edible label, further cementing his tastemaker status and reaffirming house production skills. While it goes without saying, Eats Everything delivers an unrivaled performance with every show, and he is sure to do the same at this year's Ultra Music Festival.
– Katie Daubert
Eats Everything will play in the Arcadia Spider Sunday at 7:30 PM.
ANNA
ANNA made a subtle entrance into the dance scene after cutting her teeth as a resident DJ in her father's club and heavy participation in the Brazilian underground scene at large, however her ascent to fame was swift.
Demand for her presence has only grown over the past year, as each of her releases remain consistent in their quality and thus lead to an increased bunch of tour dates across Europe and now the United States. Given ANNA's immense skill behind the decks and ability to play any setting, we imagine her Miami gig will be filled with tech house and techno pieces that are perfectly beach-ready.
– Christina Hernandez
ANNA will play in the Arcadia Spider Friday at 5:30 PM.
ADAM BEYER
Sitting at the helm of the mighty Drumcode, Adam Beyer has rightfully claimed his stake as one of techno's reigning kings. The Swedish DJ not only boasts an undeniable ear for picking big records, but also happens to be one of the more seasoned performers in an increasingly more competitive underground space. With the Resistance sound system at his disposal, Beyer's set from Ultra is not to be missed.
– Michael Sundius
Adam Beyer will close out the Arcadia Spider Saturday at 10:55 PM.
JACKMASTER
Scottish producer Jackmaster has a frequent habit for unpredictability. With every set, Jackmaster – real name Jack Revill – is known for throwing down anything from disco to late-night tech house, exceeding with every selection. As the co-founder of the record label Numbers, the genre-blending maverick thrives from his individualistic spirit, deciding to not stick to just one sound and instead feature a versatile selection of music. He's also played a some of the world's top venues and festivals, ranging from Berghain, Fabric, Circo Loco, Glastonbury Festival, Bestival, and more. Guaranteed to be one of the more diversified sets of thew weekend, Jackmaster performance is definitely not one to miss.
– Katie Daubert
Jackmaster will play in the Arcadia Spider Sunday at 5:30 PM.
SETH TROXLER
Influenced by the underground dance culture of Detroit, techno producer and DJ Seth Troxler's illustrious career stems from both organizing and performing at warehouse parties since the age of 16. Today, his rich experience in the industry and his larger than life personality has carried his name to all corners of the globe, playing at coveted spaces like Panorama Bar, Circo Loco, Burning Man, and more. He was also a highly influential advocate for the reopening of Fabric nightclub. Admired internationally, Troxler's minimalistic approach to his music is seemingly unparalleled, while his impactful energy on stage can captivate any dance floor. Rumor has it that he is also a phenomenal chef.
– Katie Daubert
Seth Troxler will close out the Arcadia Spider b2b with Jamie Jones Sunday at 6:30 PM.
MAYA JANE COLES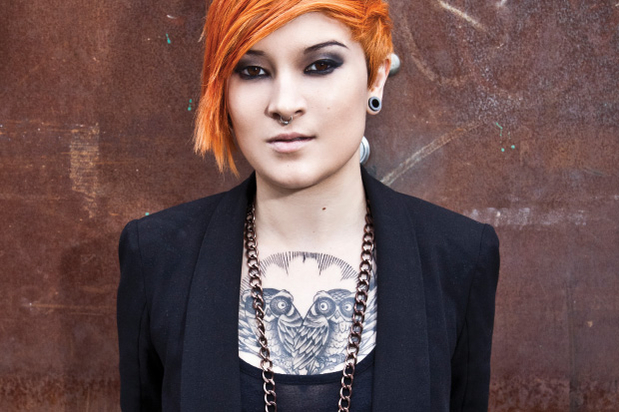 British-Japanese DJ and producer Maya Jane Coles has cultivated respect from fans and fellow members of the dance music industry for her all-encompassing commitment to her creative process. Maya is a producer, but also a composer, sound engineer, singer, and occassionally author of her album artwork. Her transcendent live performances, never pre-planned, are hypnotic showcases of masterful mixing and room-reading. Catch her at the Resistance Stage Friday, March 24 at 7:30 pm.
– Lucy Davidson
Maya Jane Coles will play in the Arcadia Spider Sunday at 7:30 PM.