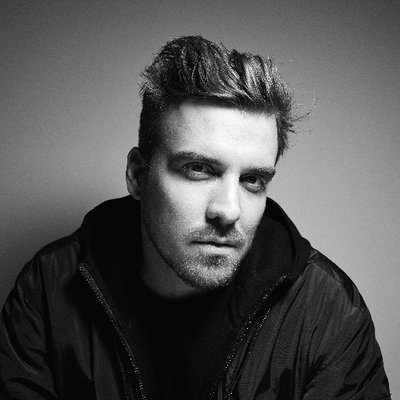 Vibrant new release has already amassed almost 2 million streams on Spotify
Widely acclaimed DJ and producer Feder – winner of the 'Best New French DJ' accolade at the NRJ DJ Awards – has delivered the atmospheric official video for his latest production, 'Control', a record made alongside fellow collaborators, US rapper Bryce Vine, and Brixton based vocalist, Dan Caplen.
With the video showcasing a range of jaw-dropping dance routines, the production was choreographed by creative mastermind, Fanny Sage – who has previously coordinated shoots for Vogue NYC, Nike, and Bang & Olufsen – and features the work of 10 professionally trained dancers who all execute the routine to perfection in a moody garage setting filled with deep red and blue colours.
With Feder watching on as the dancers fall under the spell of Control's slick grooves, the anthem's melodic influences and vibrant beats become increasingly prominent as the track progresses, with the thumping production following on from the French producer's previous hit 'Keep Us Apart'.
Growing up in Nice, Feder – real name Hadrien Federiconi – first tasted success with his huge platinum-selling release, 'Goodbye' which charted at #1 on the iTunes Charts in 28 countries, becoming the 50th most Shazamed track of all time. With his previous singles racking up over 400 million streams,Feder's success has seen him accrue over 330 million video views, and over 1 million downloads in his career so far.
With Feder previously reworking tracks for the likes of David Guetta and Rudimental, he has also produced records for Julian Perretta ('Private Dancer') and the album 'Désobéissance' for French superstar Mylène Farmer.
Performing at international festivals such as Tomorrowland, as well as sets at renowned Ibiza venues like Ushuaia and Pacha, and the famous Parisian hall L'Olympia with a special live show, Feder also partnered with Make Up Forever on the video for his previous single, 'Breathe'.
With Feder performing at La Nuit Electrique in Geneva on 1st December, the set will be preceded by the release of 'Control', which is out now.
About Dan Caplen 
Rising singer-songwriter Dan Caplen was born in Peterborough but classically-trained in Portland, Oregon, where he lived for a spell as a teenager. He has already supported the likes of George Ezra, Macklemore, Anne Marie and Rag'n'Bone Man over the last two years, releasing debut single, 'Flat Champagne',  featuring BBC Sound Poll winner, Ray BLK, in June 2017. Caplen also wrote and features on Rudimental's huge UK #1 'These Days'alongside Jess Glynne and Macklemore – the biggest selling UK record of 2018 – and has since recorded a host of singles with the likes of Ms Banks, Caitlyn Scarlett and Sinead Harnett.
About Bryce Vine 
Bryce Vine presents a genre-bending, East-meets-West sound all his own, drawn in equal parts from the bass-heavy reality rap influence of his father, the bright, pop sensibility of his mother, and a childhood spent between New York and L.A. His keen blend of laid back, in-the-cut hip-hop and anthemic choruses prompted Entertainment Weekly to praise his "boundary-pushing aesthetic" and Teen Vogue to declare him a "breakout star," while VIBE asserts, "You can't put Bryce Vine in a box." The breakthrough single "Drew Barrymore" has soared to the Top 15 at both Top 40 and Rhythm radio, earning more than 80 million streams on Spotify and leading to performances on Late Night with Seth Meyers and the MTV VMAs pre-show, while Pepsi selected Bryce for their coveted "The Sound Drop" program. The rapidly growing fan base latched onto his distinct DIY attitude early on – while Bryce was studying at Berklee College of Music. He self-released his debut EP Lazy Fair, racking up over 23 million plays on breakout track "Sour Patch Kids" and attracting shared marquees with the likes of G-Eazy, Big Sean and Kyle. Bryce Vine will be releasing his major label debut on Sire Records in 2019.
For more information on Feder, please visit:
Instagram I Soundcloud I Twitter