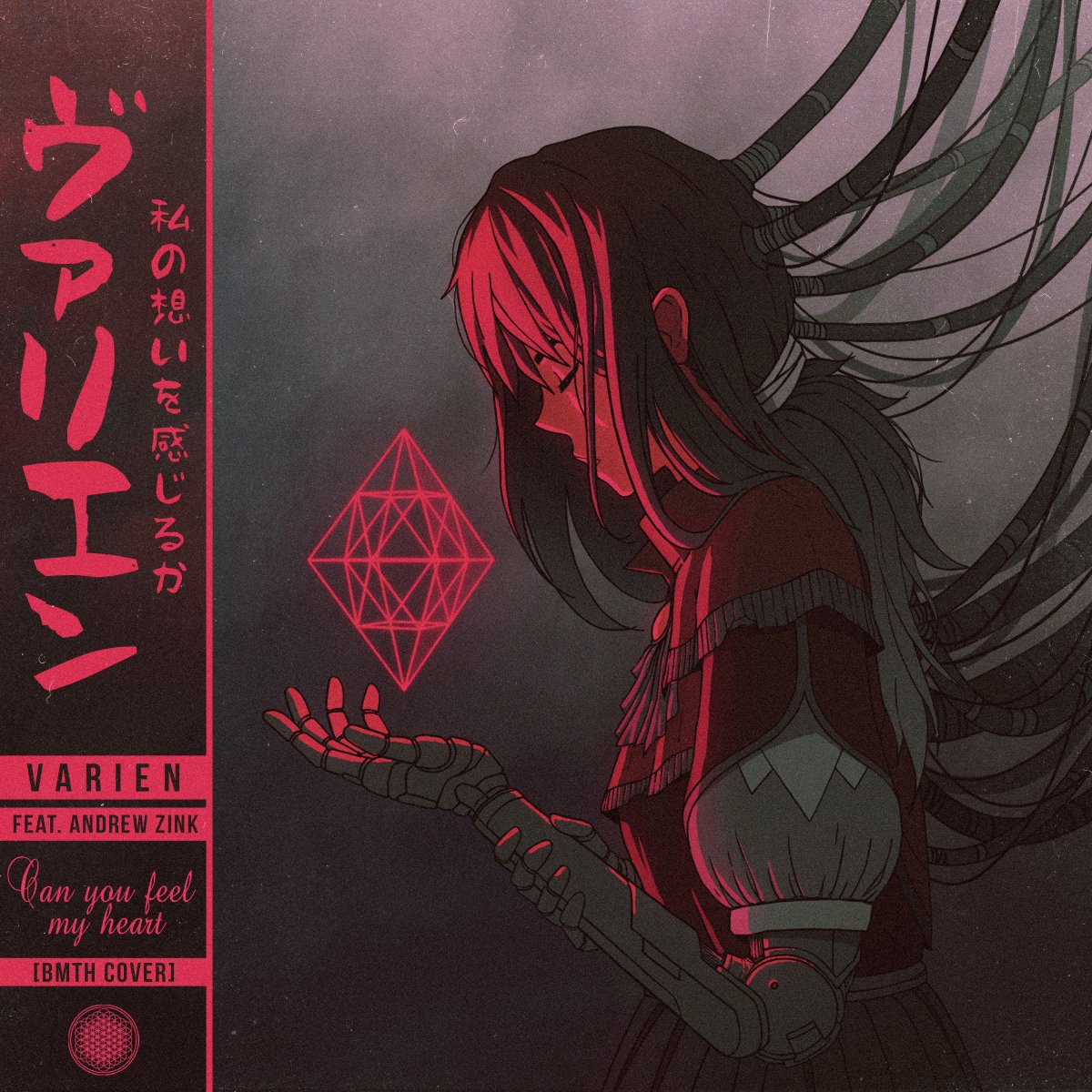 Varien is without question the musical chameleon of our generation, able to turn his hand to any genre and any instrument and come up with a masterpiece at a moment's notice. Case in point, his immense new remix of Bring Me The Horizon's 2013 hit 'Can You Feel My Heart', the single that kicks off a major run of music for 2019.
Channeling electro-emo fury with absolute finesse, Varien harnesses the ferocious guitar riff from the original, unleashing it with pinpoint precision alongside thundering bass and a vocal resung by BROJOB singer Andrew Zink.
Crashing cymbals and rolling percussion provide a waterfall of depth against Varien's sweeping and stabbing synths, the composition at times raging, at others almost floating in suspended animation. It's an absolute and uncompromising tour de force from the Floridian producer, whose propensity for the more metallic side of music is well known.
"I wanted to re-do and give this song a fresh makeover," Varien explained. "I love the original so much, but I felt that I could polish up the song and yet also add my unique cinematic twist to it. It does indeed, hang in the air at times, sort of making it like a "drop" rather than a chorus.
And that's another special thing, DJs are playing a lot of rock and metal in shows, but since EDM and Rock/Metal are mixed so differently, it often times sounds jarring on giant, tweaked-for-electronic, speakers. This song is absolutely playable live, while still maintaining the integrity of the original. One could think of this as the "remastered" version, but it's not – it's how I personally hear the song, but brought into reality for others to hear it as I do.
Big, beautiful, gorgeous chords, soaring vocals, wide stereo feel, etc.. Andrew Zink did an absolutely incredible job too; he is one of the most versatile vocalists I've ever met. We hope fans love this!"
Varien has seen an exhilarating resurgence of music over the past few months, something fans have been clamoring for since he announced his return to the public forum last year.
His dark, brooding and searingly honest EP 'Death Asked A Question' wowed listeners, his remix of The Chainsmokers' 'This Feeling' flipped the light, poppy cut on its head in a stunning synthwave take, he collaborated with Splice on a synthwave producer pack and, out of nowhere, joined forces with noted games composer James Landino for an edit of the cult Deltarune theme tune. If all that weren't enough – and just to prove his absolute versatility – he also produced the K-Pop #1 hit single 'Scientist' with VIXX.
As fans ready themselves for much more new music from Varien across 2019, they can for now satiate themselves with this incredible track from the revered US producer.
Advertising