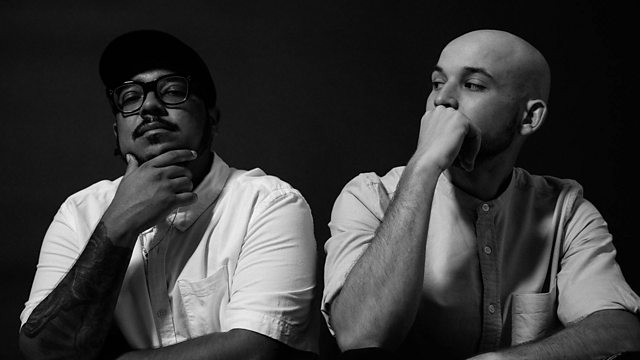 Following the release of the Latin-electronic La Nueva Clásica EP in late 2018 via Mad Decent, world renowned Miami-based DJ/production duo GTA today release the music video for EP track "Miénteme" – watch HERE.
"'Miénteme is one of our favorite songs that we've ever made with tons of emotion in it and we wanted to have an amazing visual to go along," GTA says. "So we linked up with [director] Kevin Reyes and his team to create a unique vision of the track! We're really excited to share this with you and hope you enjoy it as much as we do."
WATCH: GTA – "MIÉNTEME" (OFFICIAL MUSIC VIDEO)
'La Nueva Clásica' was released on Diplo's label Mad Decent in October of 2018. An immediate crossover success in the Dance and Latinx communities and beyond, La Nueva Clásica features collaborations with Dominican rap star Jenn Morel ("Buscando" has since soundtracked the popular Samsung Galaxy Note9: Fortnite Victory Dance commercial) Tisoki, Godwonder, VERSANO, Moska, and more.
Born and raised in the cultural melting pot of Miami, FL, Julio Mejia and Matt Toth – better known as GTA (short for Good Times Ahead) – have gained an unprecedented level of respect and notoriety in the dance and electronic world over the past few years as purveyors of the "moombahton" genre, a fusion of reggaeton and electronic music and continually embrace their roots in their music. "As Latino guys from Miami, we've always wanted to put together a project that dives into the many styles of music we love. This project is influenced by the reggaeton, merengue, moombahton and trap music we've been on for a while and the Latino culture that we're so proud to be a part of," the duo says.
Stream 'La Nueva Clásica' EP Here
Watch "Buscando" (feat. Jenn Morel) Music Video Here
With over 2.7 million monthly Spotify listeners, multiple international tours, and collaborations including Vince Staples, Tinashe, Baauer and more, GTA proves to have the credentials to successfully crossover musical genres. Their versatility and unique sound were recognized by fellow superstar DJ Diplo, who first featured them in 2012 on "Express Yourself", later signing them exclusively to his label Mad Decent. The dynamic duo has had incredible opportunities to tour with Rihanna, Calvin Harris and Tiesto, as well as having performed in many music festivals including Coachella, Lollapalooza, Ultra, EDC and Tomorrowland. With half of GTA being Cuban and the other Honduran, they have always made it a point to sample their culture influences in their music, while remaining faithful to their mission statement "Death to Genres" and allowing no limits on their musical creativity. 'La Nueva Clásica' is another slam dunk for GTA, proving yet again that they can do it all without being limited by labels or genres.
Follow GTA:
Facebook / Twitter / Instagram / SoundCloud / Official Website
Follow Mad Decent:
Facebook / Twitter / Instagram / SoundCloud / Spotify / Official Website
Advertising