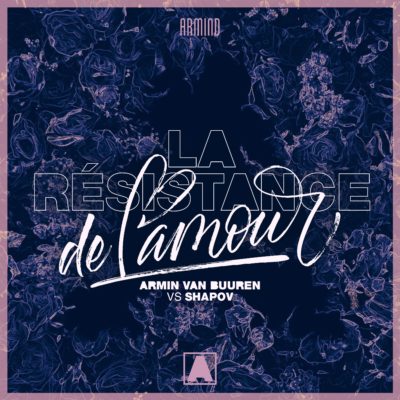 AMSTERDAM, April 12, 2019 – After the crowd's massive response to their two previous collaborations, Armin van Buuren and Shapov have unleashed their third joint offering after 'The Last Dancer' and 'Our Origin': 'La Résistance De L'Amour'.
Listen to Armin van Buuren vs Shapov – Trilogy
Watch the official music video
Armin van Buuren and Shapov's three-track 'Trilogy' pack is essential for any dance music fan. From the inaugural 'The Last Dancer' to Tomorrowland tastemaker 'Our Origin' and the before-mentioned new addition, this triple-threat release will have fans pumping their fists in the air from the early evening to the first morning light.
Armin van Buuren: "Shapov and I obviously hit it off in the studio and I really think it shows. When I played 'La Résistance De L'Amour' at ASOT 900 Utrecht and ASOT Ultra recently, the crowd went nuts. I'm really proud of all three records we made together and honestly think each track is a perfect combination of our sounds." 
Shapov: "To me, 'Trilogy' is how Shapov and Armin sound together, how Progressive House meets Trance. Every track has its own atmosphere and emotion. It's all beautiful melodies, epic build-ups and music from the heart, and I think that's why these tracks work so well when played live."
Advertising