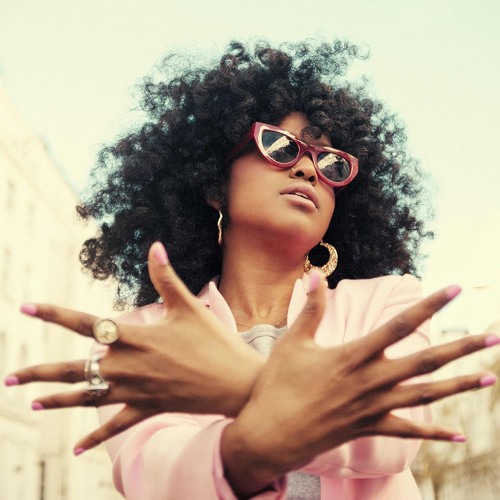 Rising Danish soul-pop singer-songwriter Iris Gold is poised to release her debut album with the arrival of 'Planet Cool' this summer and will pre-empt its release with an upbeat new visual for 'WOW'.

She says: "I Imagined 'WOW' in a dream, where I was in a barn, surrounded by a bunch of Jamaicans in cowboy attire, dancing in a sort of dancehall / line dance combination. It was a psychedelic dream where the energy being one big party, where you forget about who is watching, you're a badass and you can be yourself 100 %"!
Over 2 years in the making, 'Planet Cool' is a celebration of diversity, having played well over a 100 shows over the past couple of years across the globe; the experiences, influences and collaborations are all represented in the album and the end product is one huge bloc party. Iris explains: "'Planet Cool' is my idea of a perfect world, that I used to dream of as a kid who didn't really fit in. It's a place where Dolly Parton sings the news, you don't need a visa to get in, and the sky is the limit".
The album features a clutch of talented collaborators including UK rapper/producer Adian Coker, Ghanesian rapper M.anifest, Dave Stewart (Eurythmics), writer/producer Gísli Gíslason (Phlake) and Danish hit producers Pitchshifters, resulting in an eclectic mix of psychedelic soul, funk, R&B and pop.
Growing up in the hippy commune of Freetown Christiania, Copenhagen has left Iris with a diverse musical palate and has played a huge part in the shaping of 'Planet Cool'.
No stranger to the music industry, Iris' previous singles 'Gold Mine' and 'Colour Trip' received accolades in The Guardian, Clash, Complex, Afropunk and Hunger Magazine. Her songs have been featured in Judd Apatow's films, 'Trainwreck' and 'This is 40' and has opened for Taylor Swift, Robbie Williams, Blur and Miguel.
'Planet Cool' will be released this July and Iris is currently on tour with a series of festival dates confirmed
Live dates:
18.05 FOCUS Wales, Wrexham/Wales
28.06 Europavox Festival, Clermont-Ferrand/France
05.07 Nibe Festival, Nibe/Denmark
19.07 Electric Castle, Cluj/Romania
21.07 Larmer Tree Festival, Tollard Royal/United Kingdom
27.07 Standon Calling, Hertfordshire/United Kingdom
02.08 Intsikurmu Festival, Põlva/Estland
09.08 SmukFest, Skanderborg/Denmark
https://www.instagram.com/irisgoldmusic
https://www.facebook.com/irisgoldmusic/
Advertising