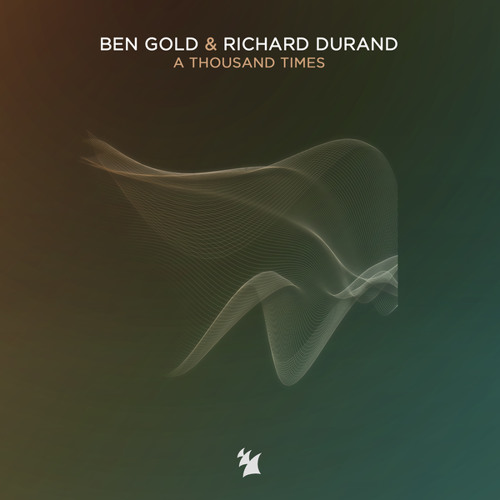 AMSTERDAM, June 7, 2019 – Though they have both been mainstays in the Trance scene for a very long time, Ben Gold and Richard Durand have never joined forces on the productional front together. Until now. Today, the U.K. melody master and Dutch Trance titan teamed up to indulge fans worldwide with a special slice of collaborative magic: 'A Thousand Times'.
Listen to Ben Gold & Richard Durand – A Thousand Times
Taken from the upcoming second part of Ben Gold's 'Sound Advice' album series, Ben Gold and Richard Durand's gorgeous new single brings back the beloved classic Trance sound for a wonderful journey fans will want to dive in wholeheartedly. With a soaring melody, a spine-tingling breakdown and harmonies that warm the heart and soothe the soul, this magnificent offering will make listeners hit the repeat button 'A Thousand Times' or more, which is exactly why Ben Gold and Richard Durand chose this title to begin with.
Ben Gold: "We bumped into each other in the ASOT studio during the 2018 TOTY countdown. We were celebrating our tracks making the Top 20 and started talking about what we liked and what we didn't like in Trance music today. It just clicked and we arranged a studio session to make the most of that connection. It perhaps isn't the most obvious collaboration, but it's a real 50/50 match-up that takes the best of both our sounds and fuses them into one production."
Richard Durand: "We met in Australia on tour in 2011. It's always good to see Ben on the road; we get on well and have respect for each other's music. As we now live 10 minutes away from each other, it was super easy to set up some studio sessions. We started with a beautiful melody that we said we could listen to 'A Thousand Times' and that's where the title came from. This record has been such a huge highlight in my sets for the past few months; I can't imagine a set without it!"
Advertising