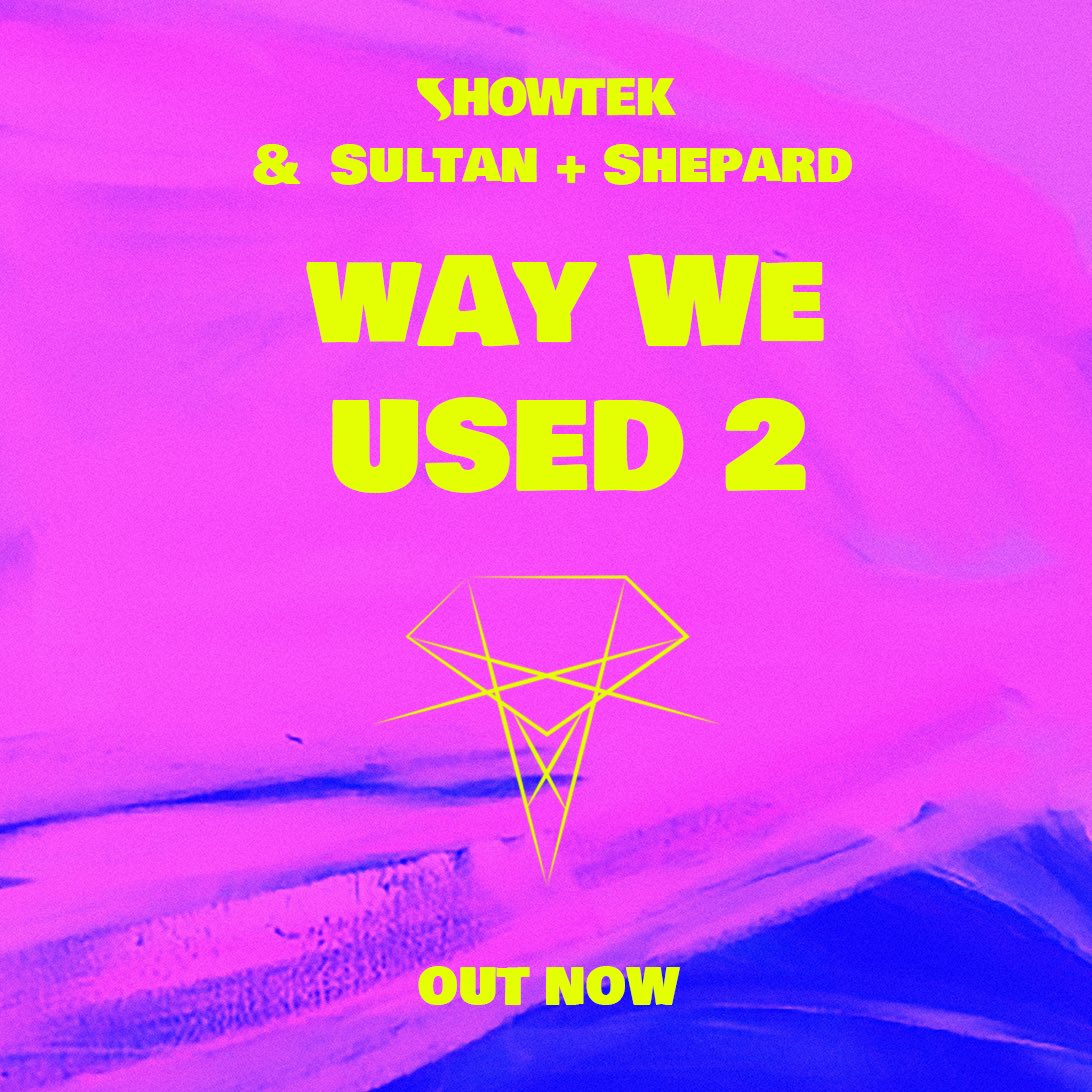 With summer around the corner, brothers Showtek and duo Sultan + Shepard have teamed up for their highly anticipated track 'Way We Used 2.' A radio friendly crossover tune that promises to go a long way this summer. Following their collaboration earlier this year on Armada Music, Showtek and Sultan + Shepard teamed up again for this new amazing new record. The single has been released on Showtek's imprint SKINK Records, which was founded in 2013 and has since released various singles and EPs from multiple artists.
The Janssen brothers aka Showtek are no strangers to mainstream success. Having worked in the industry for over 10 years the duo worked with some of the biggest names in dance music and receiving multiple golden and platinum awards in the process. To name a few; 'Bad' (363M+ streams on Spotify, certified platinum in several countries), 'Believer' 72M+ streams on Spotify, certified Gold in France), 'Natural Blues' (21M+ streams on Spotify) and 'Booyah' (42M+ streams on Spotify). Over the years Showtek worked with some of the biggest acts in the world, including Tiësto, Hardwell, David Guetta, Moby and Major Lazer.
Sultan + Shepard are also familiar with mainstream success. With 'Gangster Trippin – Remix' (6.5M Streams on Spotify), 'Almost Home' (24M+ Streams on Spotify) and 'Walls' (7.7M Streams) they made their mark within the industry. The duo also worked with top-of-the line artists such as Tiësto, Fatboy Slim, Dillon Francis and Fedde Le Grand. If that wasn't even enough, they are also known for making remixes for major pop acts like Coldplay, Ed Sheeran, Lady Gaga and Madonna.
Showtek and Sultan + Shepard go way back, as they have been working together on music since 2014 when they co-wrote their hit single 'Bad' alongside David Guetta and Vassy, which went platinum multiple times. 'Way We Used 2' combines the energetic and characteristic sounds of Showtek with the creative and immersive approach of Sultan + Shepard. The song takes you on a warm nostalgic trip, leaving you with a strong desire for more! 'Way We Used 2' is out now on SKINK Records.
Follow Showtek Via:
Facebook | Twitter | Instagram | SoundCloud
Follow Sultan + Shepard Via:
Facebook | Twitter | Instagram | SoundCloud
Advertising