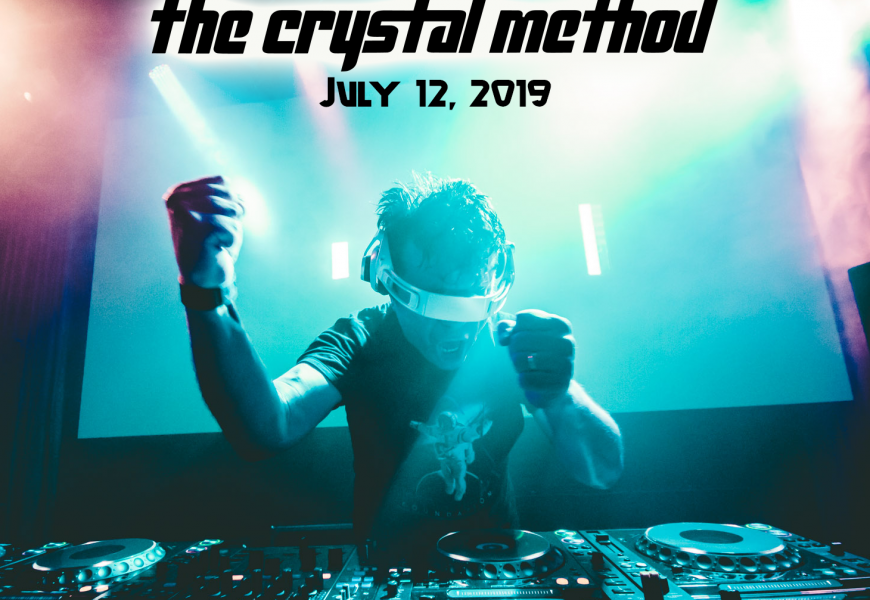 ALBUM 'THE TRIP HOME' OUT NOW
Grammy-nominated electronic music artist THE CRYSTAL METHOD (Scott Kirkland)—is coming to Saint Rocke in Hermosa Beach this Friday, July 12 to support his latest studio album THE TRIP HOME.   
For THE TRIP HOME–The Crystal Method's sixth studio album–Kirkland dove deep into its decades-spanning discography. Equal parts throwback and dynamic futurism, the tracks are produced with Glen Nicholls (Future Funk Squad) as well as Matt Lange, Le Castle Vania and Teflon Sega.  The album–which debuted at #1 on iTunes Electronic Album chart and #44 on the main album chart, as well as #2 on Billboard's Dance/Electronic Album chart– garnered excellent reviews.
For more than two decades, THE CRYSTAL METHOD has remained at the forefront of the worldwide dance music industry as pioneers of the big beat genre, innovators of the '90s electronica movement, and current-day global ambassadors of the American electronic sound. Of their last five studio albums, two were number one in the Electronic Music charts, two were top three, while their debut Vegas was released before anyone even thought of having an electronic album chart and is hailed to this day as one of the defining albums of electronic music. 
They have appeared on over 100 soundtracks, in over 50 major motion picture trailers, and have scored films, documentaries, video games, and TV series for everyone from Ben Stiller to JJ Abrams. Recently The Crystal Method scored the theme title for Guillermo Del Toro's animation series "3 Below." Check out the trailer featuring TCM's music here: https://www.youtube.com/watch?v=ulgjg4oOqaU 
Musically, they have collaborated with Rick Rubin, Ozzy Osbourne, Tom Morello, Alan Parsons, and Old Dirty Bastard among others, while they have toured with a wide genre of artists ranging from Guns N' Roses and Tool, to The Prodigy, Korn, and The Chemicals Brothers. Originally formed as a duo, alongside now-retired founding member Ken Jordan, THE CRYSTAL METHOD today lives and breathes as a solo act, with co-founder and originator Scott Kirkland at the helm. And with the artistic reboot comes the next chapter in THE CRYSTAL METHOD timeline: THE TRIP HOME. ​