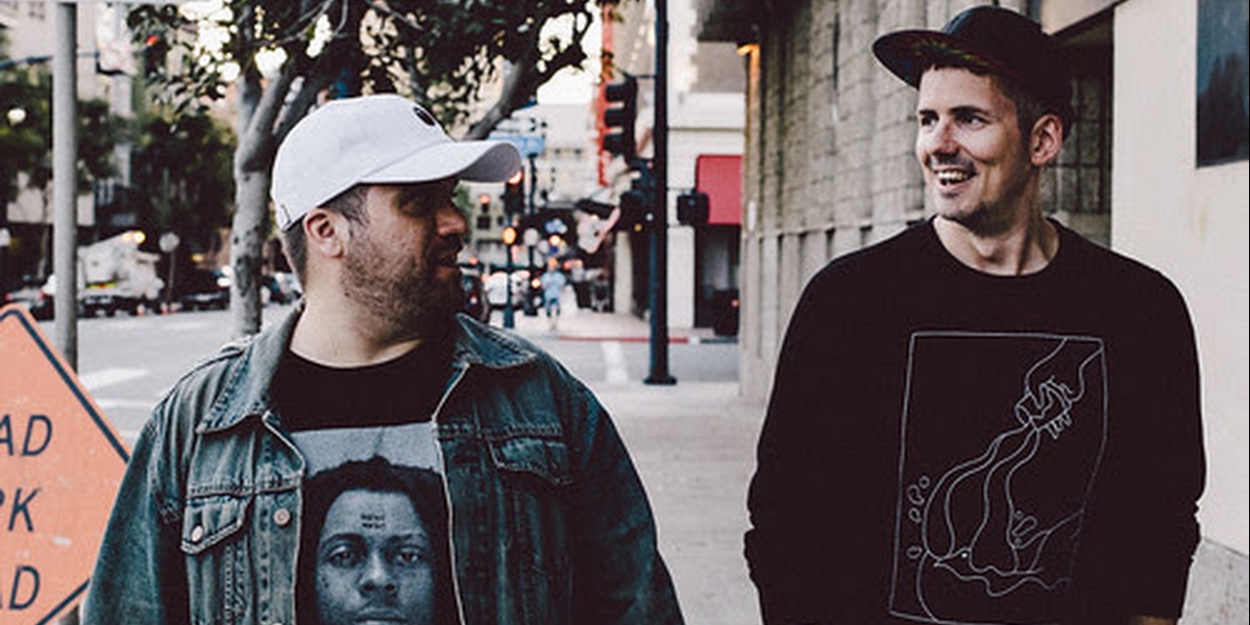 Walker & Royce today release their double-single 'Rave Grave' — the first release on Diplo's new house imprint Higher Ground. Comprised of the title track in collaboration with LA-based house artist VNSSA and B-side "The Biznes," 'Rave Grave' is out now and streaming everywhere HERE.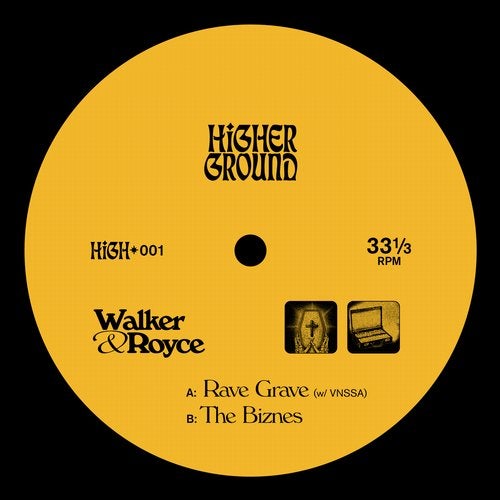 STREAM: WALKER & ROYCE – RAVE GRAVE
"Very excited to be the first release on Higher Ground," Sam Walker and Gavin Royce, aka Walker & Royce, say of the new release. "We think they have an amazing vision and feel these tracks have found a great home. 'Rave Grave' we did with VNSSA and it has a super catchy vocal that people are saying as they leave the party. 'The Biznes' is a banger that has been setting the mood for our sets since Coachella."

Expanding upon the release's "Rave Grave" centerpiece, VNSSA says "It's always an honor to work with Walker & Royce and definitely a privilege to collaborate with them on 'Rave Grave.' The lyrics were spawned in a blurry, late night, Lyft ride home from the club one night and the rest is history."
Walker & Royce are set to perform at Higher Ground's takeover of Brooklyn Mirage on September 22nd with a lineup that also includes label boss Diplo, Paul Woolford, Golf Clap, SIDEPIECE, Huxley, Dateless, and more. Full lineup and tickets available HERE.
About Walker & Royce: For Sam Walker and Gavin Royce, the question is the fundamental test of their studio output. Simple as it may sound, for this perfectionist pair it's anything but. Their innate dance floor intuition, combined with years of experience behind the decks, drives them to create music that isn't just playable — it's irresistible.
First introduced by way of New York City's early-aughts dance music scene, Sam Walker and Gavin Royce first teamed up for a remix in 2011. The duo found early success on tastemaker labels like Crosstown Rebels, OFF Recordings, and Moda Black, scoring an Essential New Tune nod from Pete Tong with 2014's "Sister." The indie dance and deep house sounds that informed Walker & Royce's earliest work soon gave way to something different. Quirky accents and bouncy synths, previously deeper in the mix, leapt to the forefront, backed by a propulsive new energy. The success of their November 2015 "Bright Lights" remix was a clear indication that they were onto something.
In October 2017, Walker & Royce released their debut album Self Help on Dirtybird, which both showcased and expanded upon their now-signature sound. The guys enlisted numerous vocalists, including Green Velvet, Dances With White Girls, and Sophiegrophy, to make Self Help feel like a packed house party – while leaving no doubt about who was hosting. Self Help was followed by further experimentation and growth. Sam and Gavin have collaborated with Ardalan, Chris Lake and VNSSA; remixed The Knocks and Justin Jay; and put out music on Relief, Black Book, HotBOi Records and more.
Walker & Royce have spent years honing in on their one-of-a-kind style, meticulously crafting the sounds they want their fans to hear in clubs, at festivals and in their headphones. The result is a cohesive, career-defining body of work that firmly places the duo at the forefront of dance music's future.
About Higher Ground: Higher Ground is Diplo's new house imprint. Named after his recent deep house-inspired Higher Ground EP, the label is a platform to showcase both established and up-and-coming talent in house music, and a new home for Diplo's own house tracks and collaborations. Aiming to transcend a singular sound or subgenre, Higher Ground will release everything from tech-house to deep/melodic house, lo-fi to Afro-infused house, and everything in between.
"House is where it all came from. Everything we know and love as dance music today started with the masters in Chicago and Detroit almost forty years ago," Diplo says. "The genre has always been incredibly important to me, and Higher Ground is our homage to the legends and opportunity to champion new sounds and artists from around the world pushing the genre forward."
FOLLOW WALKER & ROYCE:
Twitter / Instagram / Facebook / SoundCloud
FOLLOW VNSSA:
Twitter / Instagram / Facebook / SoundCloud
FOLLOW HIGHER GROUND:
Twitter / Instagram / Facebook / SoundCloud / YouTube / Bandcamp
Advertising