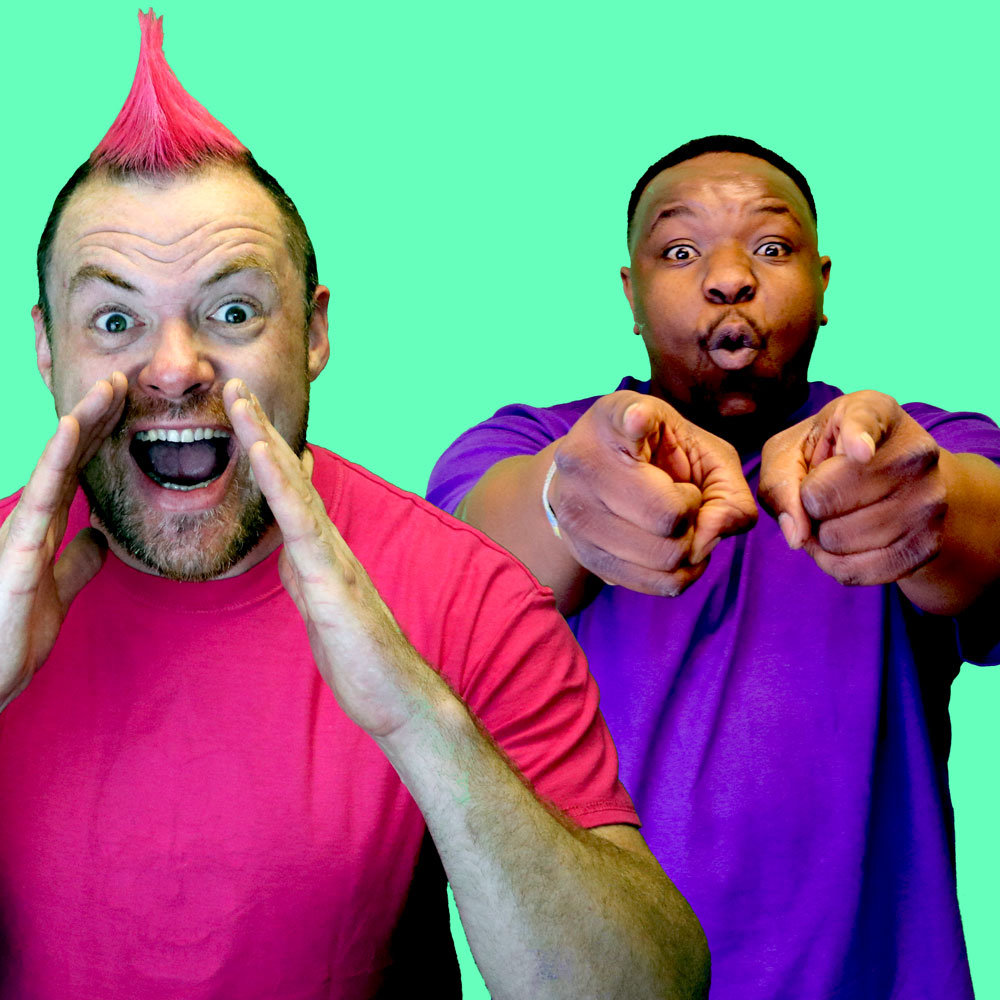 Every few years, a musical act comes along that recontextualizes existing trends and genres in music to create an unmistakable sound endemic to the act – a new sub-genre, so to speak. Glasgow-based duo, Hotknife vs Mister Tee is one such musical act.
After a year in the studio, Hotknife vs Mister Tee have emerged with their self-titled debut album of 12 tracks that you'll want to put into heavy rotation. Fusing elements of disco, funk, soul, and EDM, they describe their singular sound as "electro soul for the masses." It is the kind of music that not only makes you want to get up and dance but also get all your friends up to dance with you.
They say: "We want people to party, lose themselves in the groove and get down in a way that you can't to most electronic music. We want to drop the soul back into electronica by using live elements alongside thumpin loops and synth lines to create the perfect blend."
While both artists draw upon a variety of influences (Nile Rodgers, Average White Band for Hotknife; Michael Jackson, James Brown for Tee), their Venn diagram overlaps on archival clips of Jimi Hendrix. "Seeing Hendrix play Wild Thing when I was 10-years-old blew my mind," says Hotknife. Adds Tee, "I will never forget the first time I watched footage of him performing Voodoo Child – that was when I knew this was my path."
 While Hotknife vs Mister Tee's music is nothing like the hard rock sound that Hendrix pioneered, the perfectionism and showmanship their music exudes and its progression upon existing genres are not dissimilar to the bearings Jimi held.
There is a youthful sexuality on this album – as exemplified on lead track Rapid Love and the duo's previous singles, Magical and Can't Get Enough. But Mister Tee puts on a clinic in swagger on tracks like Can't Take My F**king Eyes Off You, Breakfast, and Pickin' Up What I'm Puttin' Down. And Hotknife gets super-funky with I Want You To Know, Take A Stand and more disco than disco on Higher.
 Employing both live and synthesized elements, Hotknife and Mister Tee draw the best out of each other, dropping rich soul melodies and chucking guitar riffs into an electronic melangé that stays with the listener for days after hearing them.
Their debut self-titled album – Hotknife vs Mister Tee – will be released on September 6, 2019, on all major streaming and download platforms, on Play Records.
https://soundcloud.com/playrecords
https://www.facebook.com/playrecrds/
https://twitter.com/playrecrds
Advertising