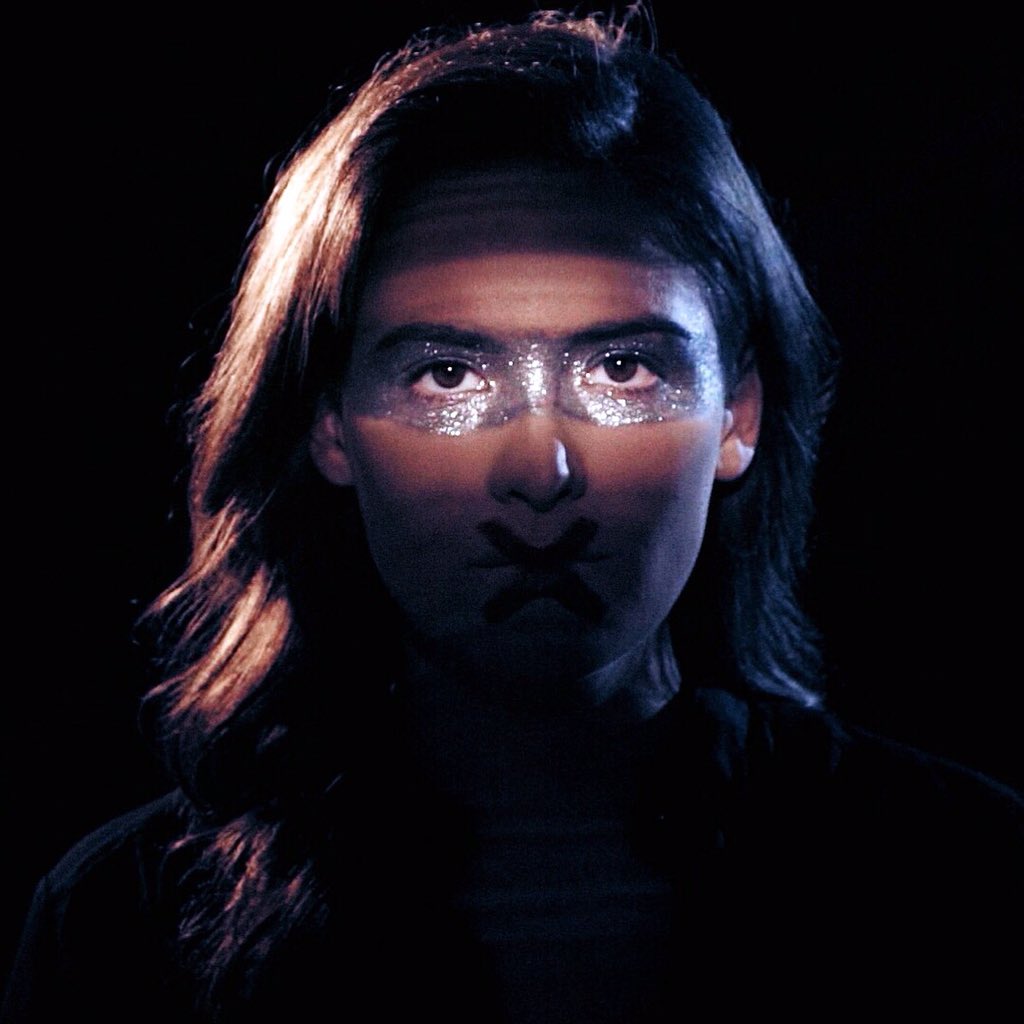 "SPEAK WHAT'S ON MY MIND"
A Campaign Against Sexual Violence
Purchase enamel pins, 100% of proceeds towards nonprofit anti-sexual assault organization RAINN
"The image of each womxn speaking into their phone, leaving a visual message to their abuser, is haunting in its unwavering directness and echos the cool, calm protest that is the song itself."
-AUDIOFEMME
"Rothman's latest single is the project's most poignant and jarring single yet, a personal commentary on the #METOO and #TIMESUP movement that tells the story of her own experiences in LA working in the entertainment industry"
-DISCOBELLE
"Rothman's music itself has drawn comparisons to the work of Joni Mitchell, Norah Jones, and other great songwriters who blend soft guitar-driven melodies with introspective lyrics. It's hard to say whether the best part of her work is that it was created by exclusively womxn or that, with its blend of dream-pop gauziness and 70's folk motifs, it's a pure delight to listen to—or maybe each these things uplifts the other, ultimately creating something truly great and profoundly relevant for our times."
-POPDUST
Singer-songwriter and activist, Nora Rothman, is renowned for her talents as a rousing songwriter whose work has drawn comparisons to artists including Norah Jones and Joni Mitchell. This year, we've received an invitation back into Rothman's world with her newly released EP, 'Nothing New, via female driven label Unspeakable Records.
One of the most jarring tracks from the project, "dear / david," provides a personal commentary on the #MeToo and #TimesUp movement, recalling her own experiences in Los Angeles working in the music and film industry. Produced by Kate Ellwanger (aka DOT), Rothman calls "dear / david" "the feminist heartbeat to this femme-powered EP.
"dear / david"
(A Commentary On #MeToo, #TimesUp)
Song Featured On New EP, 'Nothing New,'
Today, "dear / david" takes on new life with the help of 26 womxn from all over the world. From Los Angeles to Casablanca to Berlin, these womxn are artists, entrepreneurs, activists, and professionals Nora met throughout her life who have come together to share their part in this interwoven story. They don't all know each other, but they've stood up for each other these past two years. Featuring Scandal's Katie Lowes, musicians Amy D and Ohrkid, and the School of Rock the Musical's Emily Borromeo, the video for "dear / david" takes Nora's all too relatable story and transforms its lyrics into a universal message that far too many womxn have personally experienced.
"It was in the middle of Christine Blasey Ford's testimony, and my rage was right at the surface," explains Rothman. "I sat down and in about thirty minutes wrote the rest of the song. I have a very dear friend who once told me the story of how she wrote a letter to her assaulter and then burned it. I decided to perform the exercise myself in the form of these lyrics: writing to an actor named David and a musician named Josh, two of a number of men from my past who need to hear these words."
-Nora Rothman
In support of the release, Nora has created custom "speak what's on my mind" enamel pins to accompany the video. 100% of the proceeds will go to nonprofit anti-sexual assault organization RAINN. Purchase pins here.
If this is your first introduction to Nora Rothman, she is seeking to raise marginalized voices in the music industry by creating art with womxn all around the world. The Seattle based artist—a Brown graduate with honors in poetry—creates an ethereal world with a folk-soul sound that is both classic and contemporary.  She has made appearances on The Future is Female Spotify playlist; at Hotel Café in Los Angeles; Rockwood Music Hall in NYC; and Fremont Abbey in Seattle. Her lyric video for "Truth Or Dare" from Pakistani artist Areeba Siddique was celebrated by Yahoo! Music and Teen VOGUE. As for her activism, in 2016, she worked as a Field Organizer on the Clinton campaign. The day of Trump's inauguration, she made a promise to continue her fight for women's rights through music. After releasing her debut self-titled EP in July to praise from Paste and The Deli Magazine, she made a commitment to work with female-identifying artists.
Nora has partnered with women's rights organizations from EMILY'S List to Planned Parenthood, culminating in the release of her Remix EP on Electric Bird Records in 2017. Made by 100% womxn artists, half of all proceeds went to Planned Parenthood of the Great Northwest and Hawaiian Islands. In 2018, Nora expanded her equity work by founding Earhart, a platform celebrating female, trans, and gender nonconforming music artists. Since then, Earhart has uplifted over 50 different artists through their weekly playlist and interview series.
Advertising