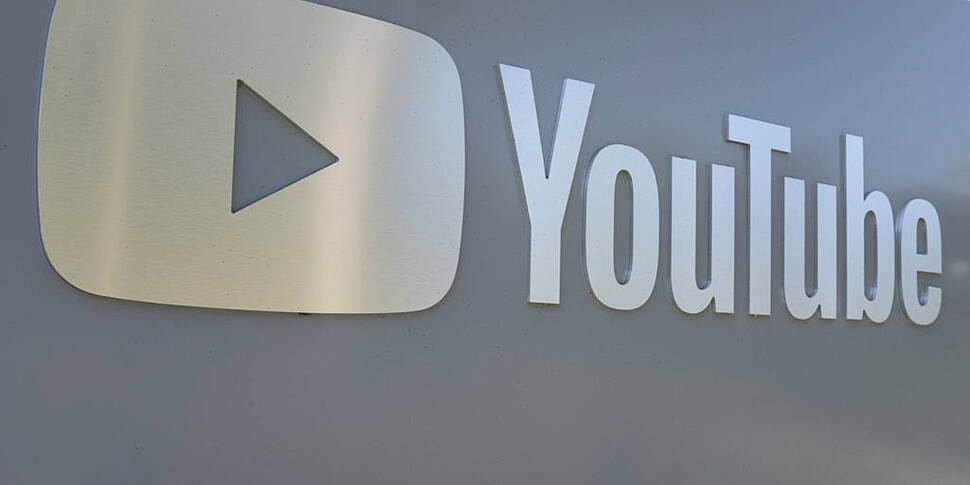 YouTube visitors in the UK and Ireland will start seeing concert listings under videos on Official Artists Channels from today (November 27).
The video platform has entered into new partnerships with Ticketmaster, See Tickets and Eventbrite to make the integration possible.
Clicking a button for their selected concert will take users directly to a ticketing partner's site where they can purchase tickets.
This new feature for users in the UK and Ireland is an expansion of the ticketing integration first launched with Ticketmaster in the United States which has since been expanded with Eventbrite and rolled out across Canada, Australia and New Zealand.
"AT YOUTUBE, WE ARE FOCUSSED ON BOTH MAKING MUSIC MORE ACCESSIBLE TO FANS AND BRINGING MORE REVENUE TO ARTISTS ON THE PLATFORM, SO ARE DELIGHTED TO BE FULFILLING OUR PROMISE TO BRING OUR SUCCESSFUL TICKETING FEATURE TO THE UK AND IRELAND."

ROZ MANSFIELD, YOUTUBE
Roz Mansfield, YouTube Artist Partnerships Manager, UK and Ireland, said: ​"At YouTube, we are focussed on both making music more accessible to fans and bringing more revenue to artists on the platform, so are delighted to be fulfilling our promise to bring our successful ticketing feature to the UK and ireland.
"As online viewership and engagement continues to grow, we want to help artists keep fans updated on their upcoming shows and sell more tickets to their live shows.
"We hope this new feature helps connect fans with not only the global artists they love, but also will give them a chance to discover more intimate events with breakthrough local talent."
"IT'S ALREADY PROVEN TO BE SUCCESSFUL IN THE UNITED STATES, CANADA, AUSTRALIA AND NEW ZEALAND, SO IT'S GREAT TO BE LAUNCHING IN THE UK AND IRELAND."

PETER QUINLAN, TICKETMASTER INTERNATIONAL
Peter Quinlan, SVP, Commercial for Ticketmaster International, added: ​"Discovery has always been a watchword for us at Ticketmaster.
"Whether that's helping fans to find new, emerging acts or uncover the shows of their most loved artists – allowing fans to discover tickets through an artist's official channel does just that.
"It's already proven to be successful in the United States, Canada, Australia and New Zealand, so it's great to be launching in the UK and Ireland."
"YOUTUBE IS A FANTASTIC ADDITION TO OUR GROWING LIST OF GLOBAL DISTRIBUTION PARTNERS."

PAUL EVERETT, EVENTBRITE UK AND IRELAND
Paul Everett, Head of Music at Eventbrite UK and Ireland, said:​ ​"YouTube is a fantastic addition to our growing list of global distribution partners.
"This latest partnership represents an incredible opportunity for our independent organisers across the UK and Ireland, enabling them to integrate their events on our platform with their Youtube artist profiles, and to surface tickets directly to the massive audience engaging with music there."
"WE'RE ALREADY PROUD TO BE WORKING WITH A FANTASTIC ARRAY OF PARTNERS AND AFFILIATES AROUND EUROPE AND NORTH AMERICA, SO ADDING SOMEONE AS POWERFUL AS YOUTUBE TO THAT NETWORK IS SOMETHING WE'RE REALLY PLEASED ABOUT.

ROB WILMSHURST, SEE TICKETS
Rob Wilmshurst, Global CEO at See Tickets, added: ​"See Tickets are delighted to be partnering with YouTube.
"This new feature enables fans not only to discover events for their favourite artists, but then to buy them securely on our w​ebsite.
"We're already proud to be working with a fantastic array of partners and affiliates around Europe and North America, so adding someone as powerful as YouTube to that network is something we're really pleased about. It's great for fans, artists, venues and promoters all over."
Source : Music Business Worldwide