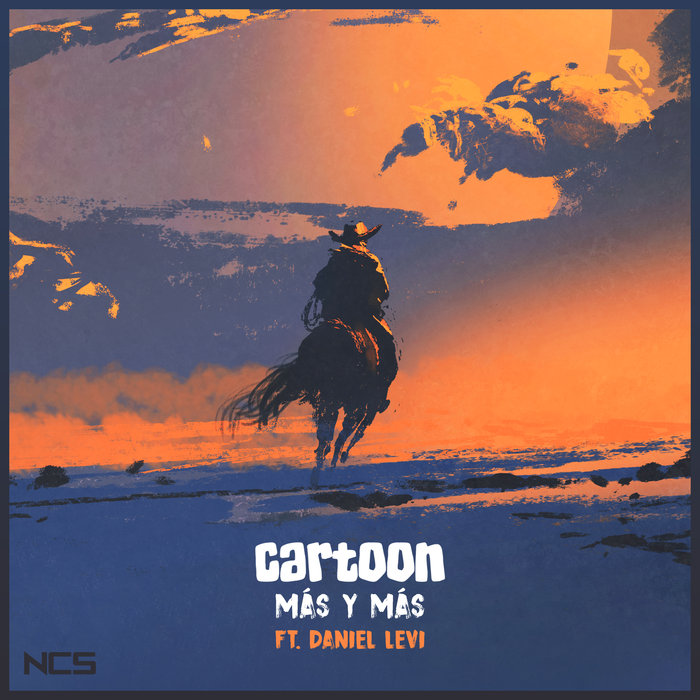 315 million YouTube views. 120 million Spotify streams. Released in 2015, Cartoon's 'On & On' is the most successful single to come from UK imprint NCS. Now four years on, the electronic masterpiece receives its official Spanish-language release, 'Más Y Más', dropping worldwide on December 31st and capping off an incredible 2019 for the label.
stream/download  http://ncs.io/cmasymas
Oozing warm keyboards, gently sweeping FX and emphatically pulsating percussion, 'Más Y Más' floats out from the speakers like the hypnotic, soft breath of a tropical breeze. Returning to sing the topline is original vocalist Daniel Levi, whose silken vocal infuses the track yet again with an effortless, sultry heat and an easy, lilting rhythm.
"My first thought when I heard of the possibility of doing a Spanish version was obviously "Can I pull this off?"" Levi admitted. "My knowledge of the Spanish language goes as far as I have reached in my language learning app: "Yo como una manzana." But once we started recording I realised how beautiful this song sounds in spanish and what a fresh vibe it brings to the track."
With over 400 million people around the world counting Spanish as their first language, it is second only to Chinese as the planet's most populous tongue. The Latin music market stretches across North and South America and into Europe, and tracks like Luis Fonsi's 'Despacito' and J Balvin's 'Mi Gente' have dominated international charts in recent years. Indeed in its original format, 'On & On' saw its biggest listening figures coming from the States, Brazil and Mexico. For NCS to re-issue the song in Spanish was therefore an absolute no-brainer for label bosses: "We wanted to give something back to the millions of listeners who love the original so they can connect with the track in their mother-tongue. We're beyond excited to share it with the world. This Is a first for NCS as we look to grow and expand into different territories."
NCS // CONNECT:
Website | YouTube | Spotify | Instagram | Twitter | Facebook