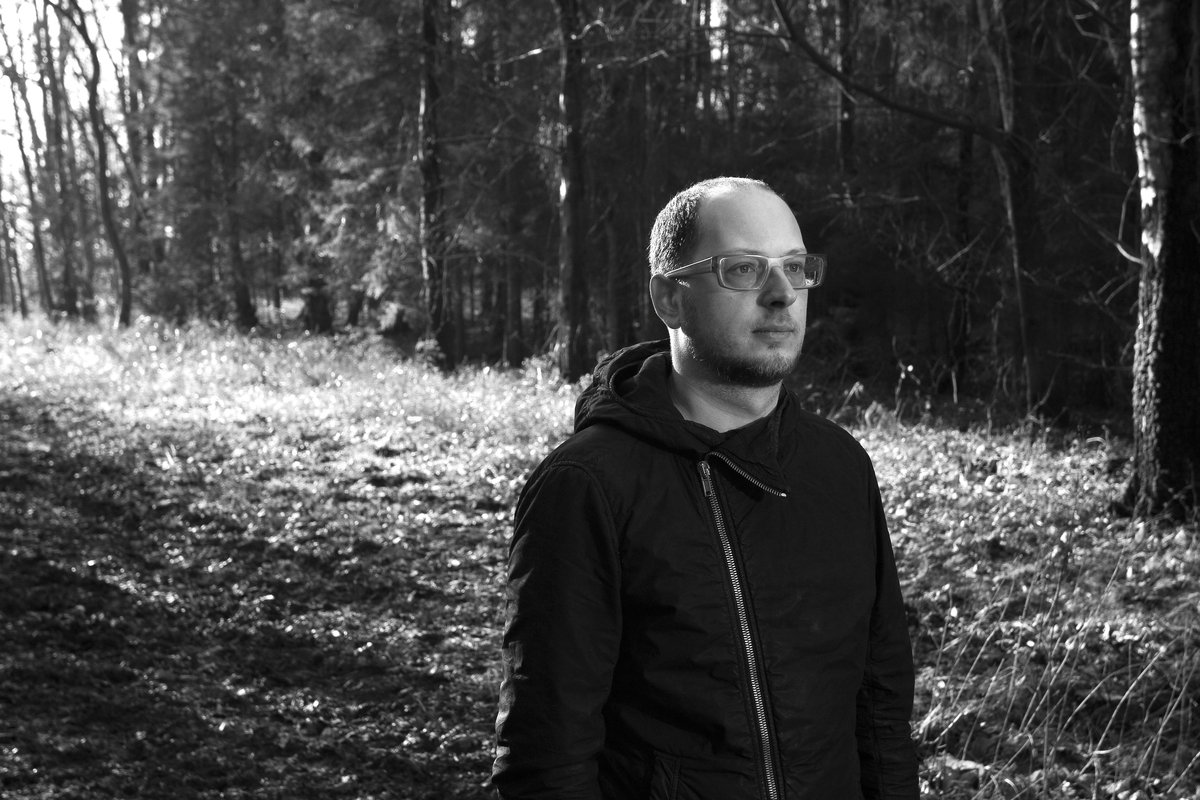 [μ-Ziq] "La parole 5" becomes simultaneously dreamier and more of a toe-tapper under µ-Ziq's guidance
PopMatters
[Vincenzo Ramaglia] "Touching on IDM, the avant-garde, and post-rock, Ramaglia's music is beautiful and original"
PopMatters
[μ-Ziq's] "one of the original Big Four IDM artists"
Pitchfork
[μ-Ziq's] "one of the UK's most intriguing producers and curators."
FACT Magazine
[Laure Le Prunenec] "channels both doom and classical composition into majestic, layered work as elegant and sturdy as a gothic cathedral."
Bandcamp Daily
[Vincenzo Ramaglia] "Album cut 'La parole 4' is out now, with the intricate electronics winding themselves around the tender, inquisitive vocal."
CLASH Magazine
Electronic music luminary µ-Ziq presents a mesmerizing remix of Vincenzo Ramaglia's 'La parole 5' to be released on February 7th via PEM Records. The remix was premiered via PopMatters. With a discography spanning over twenty years, Mike Paradinas, aka µ-Ziq, has collaborated with the likes of Aphex Twin, Speedy J and Luke Vibert, toured alongside Björk and released music through a number of high-profile labels such as Rephlex Records, Astralwerks and Virgin Records. His own acclaimed label, Planet Mu needs no introduction and hosts the likes of Floating Points, Venetian Snares and Jlin.
µ-ziq REMIX RELEASE DATE: 7th February
La parole ALBUM RELEASE DATE: 14 February
LABEL: PEM Records
LISTEN: Vincenzo Ramaglia – 'La Parole 5 ( μ-Ziq remix)'
The original track appears on Vincenzo Ramaglia's upcoming album La parole, to be released on February 14th via PEM Records. The album was mixed by Elefante Bianco (Massimo Ruscitto, Raimondo Mosci) and mastered by Reference Studio (Fabrizio De Carolis) – who boast collaborations with legendary artists such as Ennio Morricone – while Ramaglia took the lead with composition and production. Ramaglia's previous work was featured by the main web and paper music magazines of the Italian scene – including Ondarock, Rockerilla, Blow Up, Sentireascoltare, and Rumore whilst his recently released singles have seen support from the likes of CLASH Magazine, Son Of Marketing, Vents Magazine, and XS Noize amongst others.
With a solid academic, orchestral and humanistic background, Roman composer and electronic musician Vincenzo Ramaglia is currently active in what he calls PEM (Popular Experimental Music), often in collaboration with exponents of the music avant-garde. In Ramaglia's music the most restless and elusive rhythms of IDM can be traced, analog sequences composed on the machines all manipulated in real time, handling the setup as a musical instrument, with echoes of Autechre, Arvo Pärt, Radiohead and Sigur Rós.
Laure Le Prunenec is the singer of many known and interesting projects, including worldwide acclaimed French band Igorrr (supporter of Ministry on their 2018 North American tour). Elements of Cocteau Twins' Elizabeth Frazer emerge when the listener focuses on the lyrics as Laure Le Prunenec uses 'real-time invented language', creating words that are already music before they are even spoken. With La parole, Le Prunenec's language and vast range of vocal techniques meets the sophisticated plots of Ramaglia's electronics, the sound reflecting on the word, pure and iridescent communication, verging on an ideal union between Aphex Twin and Diamanda Galás.
µ-Ziq places the listener at the centre of his spiralling and hypnotic rework of Ramaglia's experimental composition. A synthetic cowbell acts as a heartbeat, nestled sweetly amidst off-kilter percussion and richly textured synth arpeggios that float in and out of reach. Soothing warm pads line the inside of the seemingly boundless soundscape with Laura Le Prunenec's manipulated and haunting vocals searching for a way out. µ-Ziq builds towards a frenetic finish, allowing steady percussion, rolling tribal breaks and the weighty synth bass to take center stage before settling back into its earlier form. It will remind the listener of Telefon Tel Aviv and the minimal/ambient works of Four Tet.
Reflecting on his remix, µ-Ziq says: "I was trying to impose some structure and limit my use of the beautiful singing of Vincenzo's untamed and sprawling original."
Follow Vincenzo Ramaglia:
Bandcamp – Facebook –  Twitter  – Soundcloud – Youtube – Instagram – Spotify
Follow Laure Le Prunenec:
Follow µ-Ziq: