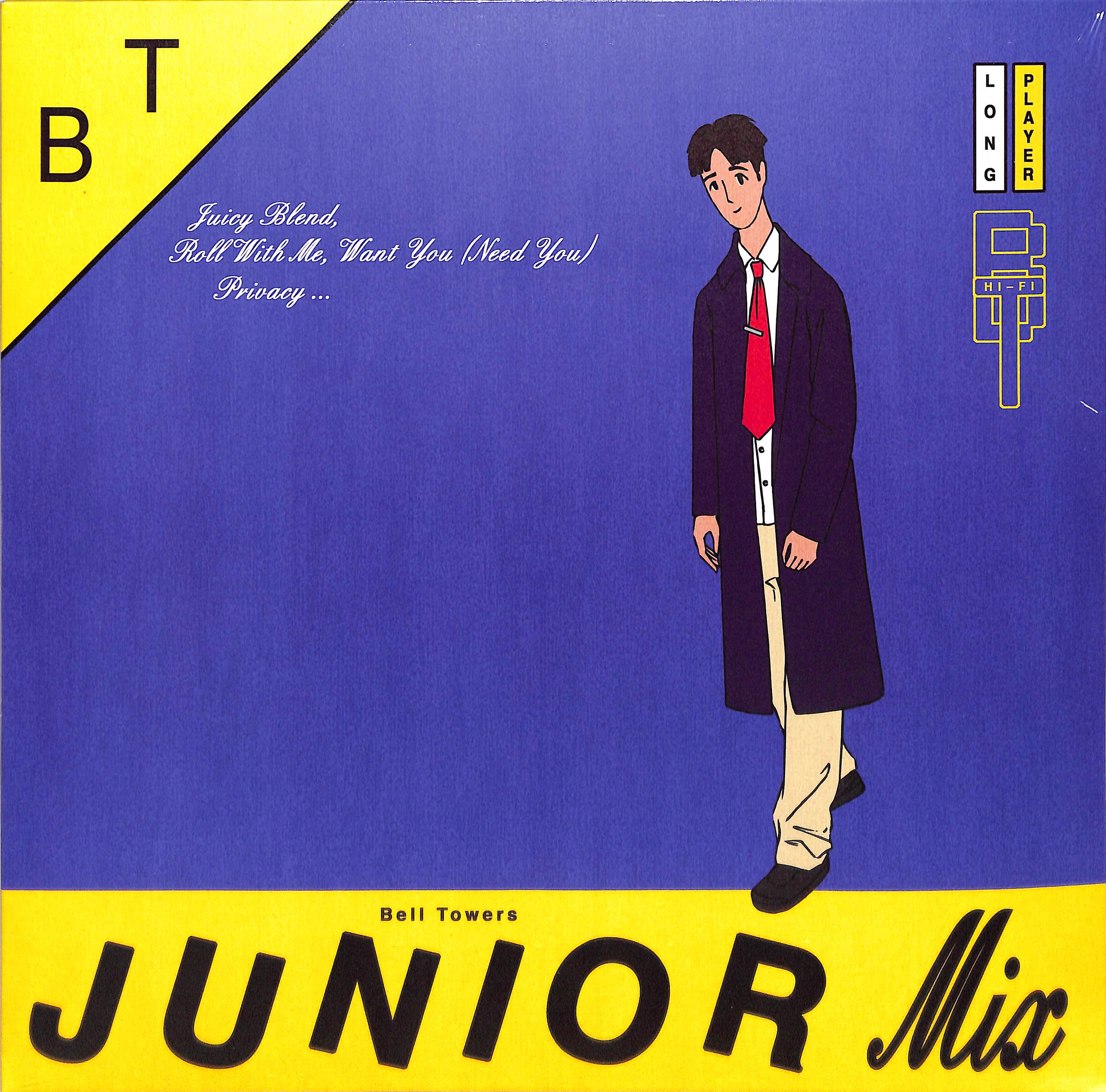 It is with great pleasure that Public Possession and Cascine present the debut album of Bell Towers.
Eleven singles deep into his catalogue, his first LP is finally ready – An "Ode to escaping into (and out of) the emotional pits of dance floors, about finding a place in one night's fantasy".
artist Bell Towers
title Junior Mix
label Public Possession, Cascine
date 6 March 2020
format Vinyl & Digital
cat. # PP-CSN-02Tracklist
01 Juicy Blend
02 Golden Wool
03 Still Got Life
04 Roll With Me
05 Icey Slide
06 Want You (Need You)
07 Maybe We Can Work It Out
08 Privacy
09 Juicy Blend (Groove)
10 Broken Airblade
Stream 'Want You (Need You)' in full here.
Since 2011, Bell Towers has been releasing 12" singles aimed at the club — a natural direction for the DJ and producer who awakened Melbourne's dance freak scene via the infamous club night Bamboo Musik, which he founded with Misha Hollenbach (of Perks and Mini). His discography is stacked with releases for long time family Public Possession, Internasjonal and Cocktail D'amore – the latter also being an infamous party series now serving his DJ skills as a regular new home.
2020 marks a stylistic shift for Bell Towers — a new vocal-heavy, pop-leaning sound, plus a new collaborative partnership between BT's go-to label, Munich's Public Possession, and NYC-based pop imprint, Cascine.
"After nearly nine years of making club records, I felt like the time was right to evolve my sound into making pop records about the club," says Bell Towers.
Packed with earworm melodies, sharp basslines and wild cross-references in between genres, Junior Mix sees him explore his ability as a singer/songwriter to its full extent. This is the sort of pop music that one is always looking for, but rarely finds – bright, charming and a little bit mad.