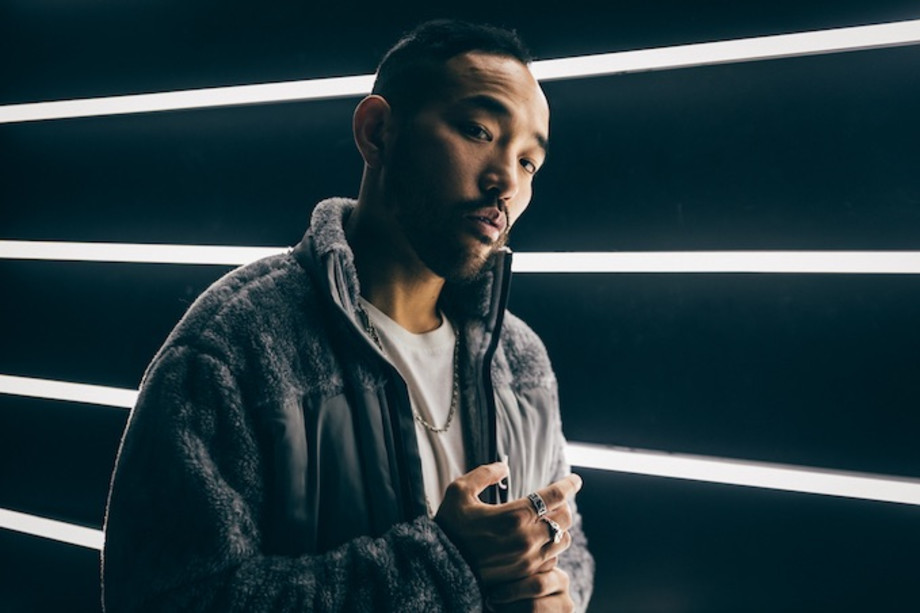 Releases "Freefall" feat. Thandi Phoenix via Kitsuné Musique
First Single from Forthcoming EP Gone is Yesterday
"LA-Based Producer Pat Lok Is In "Freefall" On Thandi Phoenix-Assisted Club Workout" – Complex Magazine
Following the successful release of his Corazón EP last summer, multi-talented artist and producer Pat Lok is proud to present his newest single "Freefall" feat. rising Australian singer-songwriter Thandi Phoenix, the lead single to his forthcoming EP Gone Is Yesterday on globally-renowned imprint and fashion brand Kitsune Musique.
"When we first wrote 'Freefall' it started on a different vibe, Thandi and I were feeling a slower, almost dancehall type track," Pat shares. "Freefall" channels the intoxicating rhythm and groove that has become so prevalent throughout all of Pat Lok's music, combining with Phoenix's formidable vocal prowess to great effect. The LA-based producers's signature blend of R&B, soul, and disco house is on tantalizing display, combining with the songwriting style that he's come to love. From his performances to releases, Pat Lok spares no effort in putting every bit of his authentic self into his craft, seeking to establish a deeper connection with his fans via his art. Sprinkled throughout "Freefall" and the singles yet to be revealed are numerous examples of Pat's cultural upbringing, including various bits of sampled percussion and melodic inspiration from the whole geographic region surrounding his native Singapore. Like his Corazón EP, Gone is Yesterday will be accompanied by a short film (script + storyboard by Pat himself) in a classic video game format, inspired by his past and what shaped him into the creative that he is today.
Since his widely-celebrated 2017 debut, Pat Lok has been synthesizing the sounds of the future. A frequent flyer on Spotify's expansive directory of editorial playlists, including multiple New Music Fridays and Mint placements, Pat has streamlined a signature sound that resonates with the everyday music consumer and veteran music critics alike. In addition to his music releases and strong support on streaming platforms, Pat Lok has solidified his status as an in-demand performer across the global touring circuit. The multi-talented musical visionary has toured with artists like HONNE, Galantis, The Magician, and more, including a career defining co-headlining tour with Party Pupils. Furnished with an appetite for the visually rousing, Pat Lok is championed by the French record label and fashion brand Kitsuné Musique and dance music legend Pete Tong's publishing company, with his music regularly being placed and broadcasted at touchstone radio stations by the likes of BBC Radio, Triple J, SiriusXM, KCRW, and more. The summer of 2019 prompted the milestone release of his critically-acclaimed Corazón EP which garnered praise from a wide range of electronic tastemakers like Billboard, Dancing Astronaut, The DJ List, and a slew of other noted media outlets. Steeped in a recognizable groove, Pat Lok's already-impressive catalog is blossoming at an admirable rate with his Gone Is Yesterday EP set for release later this year.
 Follow Pat Lok:
https://www.facebook.com/PatLokMusic
https://open.spotify.com/artist/3ZPRZDAAuBrvx1tsIjeFxh
https://twitter.com/PatLokMusic
https://www.instagram.com/patlokmusic
Follow Kitsune Musique:
https://www.maisonkitsune.com/mk/music
https://www.facebook.com/kitsunemusique
https://soundcloud.com/kitsunemusique