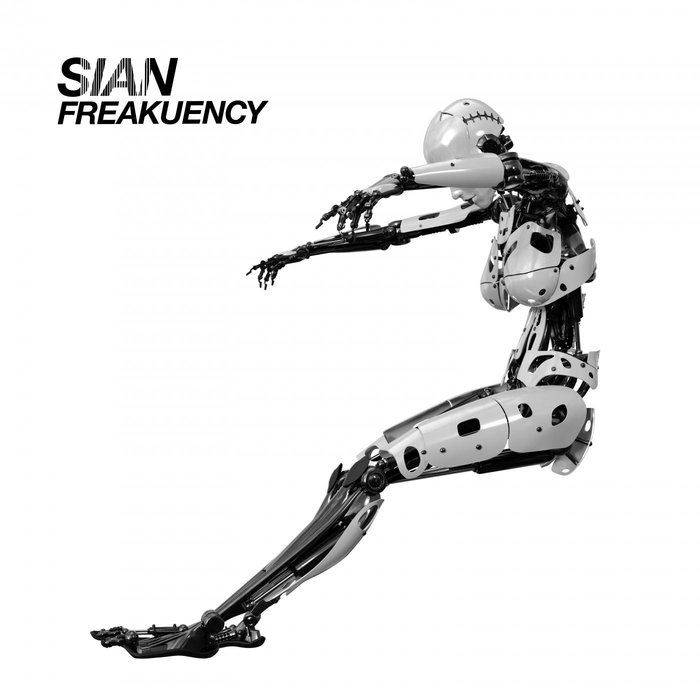 TRACKS JOIN PREVIOUSLY RELEASED SONGS 
"SLEEP PARALYSIS" AND "SUBZERO" 
ON HIS NEW ARTIST ALBUM 'X'
DUE OUT JUNE 5
Today (May 15), avant-garde electronic artist SIAN announces details of his new artist album X with the release of a new single "Freakuency" with "Wake Up."
Listen to SIAN's "Freakuency" and "Wake Up" here:
These two songs as well as previously released singles "Sleep Paralysis" and "Subzero" will appear on X.   Infamous for delivering sweat-soaked, hypnotic performances with each seminal release standing the test of time, SIAN burns deep into the collective psyche of electronic music like hot black chrome. Adhering more to the avant-garde side of club culture, both he and his label Octopus Recordings possess an otherworldly, driving and ecstatic character.  On X, SIAN offers provocative instrumentals, synth-pop laden compositions and industrial-influenced techno, all seeping with mystery and darkness.
Says SIAN on his album:
"The night has always been a void I can freely create in, the dark, still abyss I try to convey with the atmosphere of my music, and design. A concept for the album came about while I drove around LA after dark. Long hazy days writing and weekends crashing in strange hotel rooms after ecstatic shows that seemed to juxtapose into one timeline. An idea that X dissolves the past and crosses out the unnecessary parts. Deleting anything not essential to moving forward creatively and as a human, stripping it down to the raw, blasting away the dust and polishing the hardest edge of my music."
The complete track listing for SIAN's X is:
1. Parallax White Intro
2. Freakuency
3. Like A Drug
4. Champagne Scars
5. Let It Ride
6. Sleep Paralysis
7. Tyrant
8. Every Time I See You
9. Flow State
10. Subzero
11. Pills
12. Hide
13. Cognitive Distortion
14. Destroy
15. Wake Up
16. Storm
17. Mind
18. City Bleeds Outro
Alongside the release of X, SIAN will offer a new merch drop.  His label—known for its cutting-edge streetwear, has featured a collaboration with legendary skateboarder Aaron "Jaws" Homoki.  
Born in Ireland and raised in Spain, SIAN now calls the sprawling, sun-drenched metropolis of Los Angeles his beloved home. His productions and live sets exhibit a unique, focused higher power. Selecting music from his vast catalogue, he warps it beyond belief through unusual hardware and software signal paths. Acidic, energetic, pulsating, and totally adventurous is his approach.
SIAN's label Octopus Recordings has constantly broken all the rules and remained hyped-up in the charts, radio and press for almost a decade. With releases and remixes from luminaries such as Nicole Moudaber, Gregor Tresher, Jay Lumen, Anna, Marc Houle, DVS1, Victor Ruiz, Pig & Dan, Julian Jeweil, Slam, Gui Boratto, Carlo Lio and Oliver Huntemann, as well as his own, Octopus fearlessly crosses musical lines and nurtures true artistic talent over everything else in the realm of alternative modern techno.
For more information on SIAN, please visit: