Lloyd Haines today unveils 'Something 'Bout You', the second release on his Haines House label. The stand-out new production is available to stream on Spotify on June 12th and all other platforms June 26th.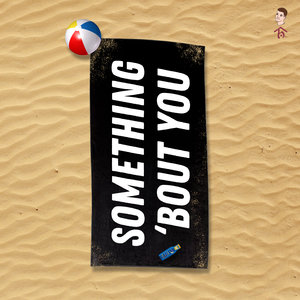 DOWNLOAD|STREAM: bit.ly/SomethingBoutYouSpotify
'Something 'Bout You' delivers the perfect blend of summertime smothered piano-house with rolling basslines flowing in equal measure. An addictive hook and Haines' catchy vocals douse the track with a commercial edge which should appeal to popular and house music lovers alike.
When asked about the meaning behind the track, Haines said "'Something 'Bout You' is a track I have sat on for three years. I knew it was one for a future label of mine and so I've kept it under wraps for quite a while, I haven't even played it out yet! The vocal in the track serves as the good cop vs bad cop scenario in relationships; whilst one trail of thought talks of feeling like he should let his girl go, the other brings up arguments and game playing. It's real feel-good, piano-infused house with some mad synths for good measure."
'Something 'Bout You' follows the recently released 'Good Morning, B', an infusion of chilled house and urban style vocals that received global radio play on stations such as Raheem Radio in Italy and Ibiza Global radio. With his debut album in the works for a release later this year, The Zoo Project ambassador has a jam-packed production schedule over the coming months; His Haines' 'Home' EP under the collaborative partnership 'Delaines' with Toolroom and Flashmob's Delgado is out June 26th/also out today. The project has seen past tracks soar in the Tech-House and Jackin House charts alongside Fisher and Carl Cox. The current global situation has, of course, impacted Haines' gig diary, including his scheduled appearance at Hideout Festival this summer, but the young talent continues to channel his energy into forward-thinking productions and a number of exciting studio alliances announced over the coming weeks and months.

For more information head to www.the-motherlode.com/lloydhaines and the social links below.
LLOYD HAINES // CONNECT:
RA |Facebook | Twitter | Instagram | Soundcloud | Spotify |