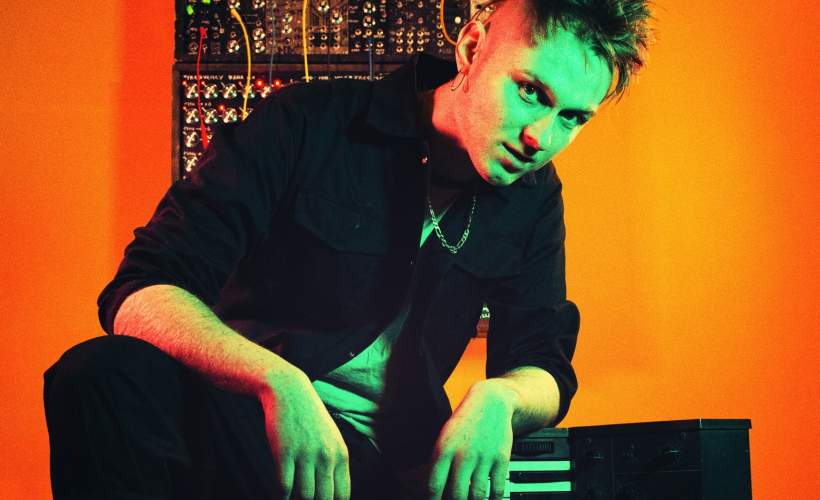 East Anglia's eccentric singer, producer and inventor LOOK MUM NO COMPUTER returns with his latest single Stand and Deliver.
Listen to Stand and Deliver here

Following his Webby Award winning video in association with Lego, Sam Battle aka LOOK MUM NO COMPUTER releases the next song from his forthcoming These Songs Are Obsolete EP due this August. Stand and Deliver touches on the best bits of LMNC, with a confrontational singalong chorus and broad and exciting electronic sounds. Speaking of the song Battle says:
"Stand and deliver is about the sorry state we have found ourselves in, finding ourselves working overtime to build up a career for all the cream off the top to be skimmed off. The sentiment stand and deliver is basically about the feeling like you just got robbed by the highwayman, but in reality the fat cats probably can't even ride horses! I wrote it as a poem a while back and I didn't know what to sing on an instrumental in a gig one time, so I sung it on top of the music coming out of my synth and then boombaddabooom they splodged together never to be separated."

Sam was due to play Glastonbury & Latitude this summer but instead has moved his inimitable live performances to YouTube where he has over 300,000 subscribers. He will also be appearing as part of Glastonbury's coverage online this weekend with a performance hosted with the Saturday afternoon video for the festivals William's Green stage.

LOOK MUM NO COMPUTER released his debut EP in 2018 and has been playing sold out live shows across the UK and Europe including a triumphant headline show at London's XOYO. He's been building up a massive online following since 2017 with his online inventions and has almost 300,000 followers on YouTube alone. His videos for his inventions including the Flamethrower Organ, the Synth Bike and Furby Organ, alongside various other online adventures have clocked up over one hundred million views. 2018 saw LOOK MUM NO COMPUTER partner with Lego and Star Wars to create a droid orchestra.