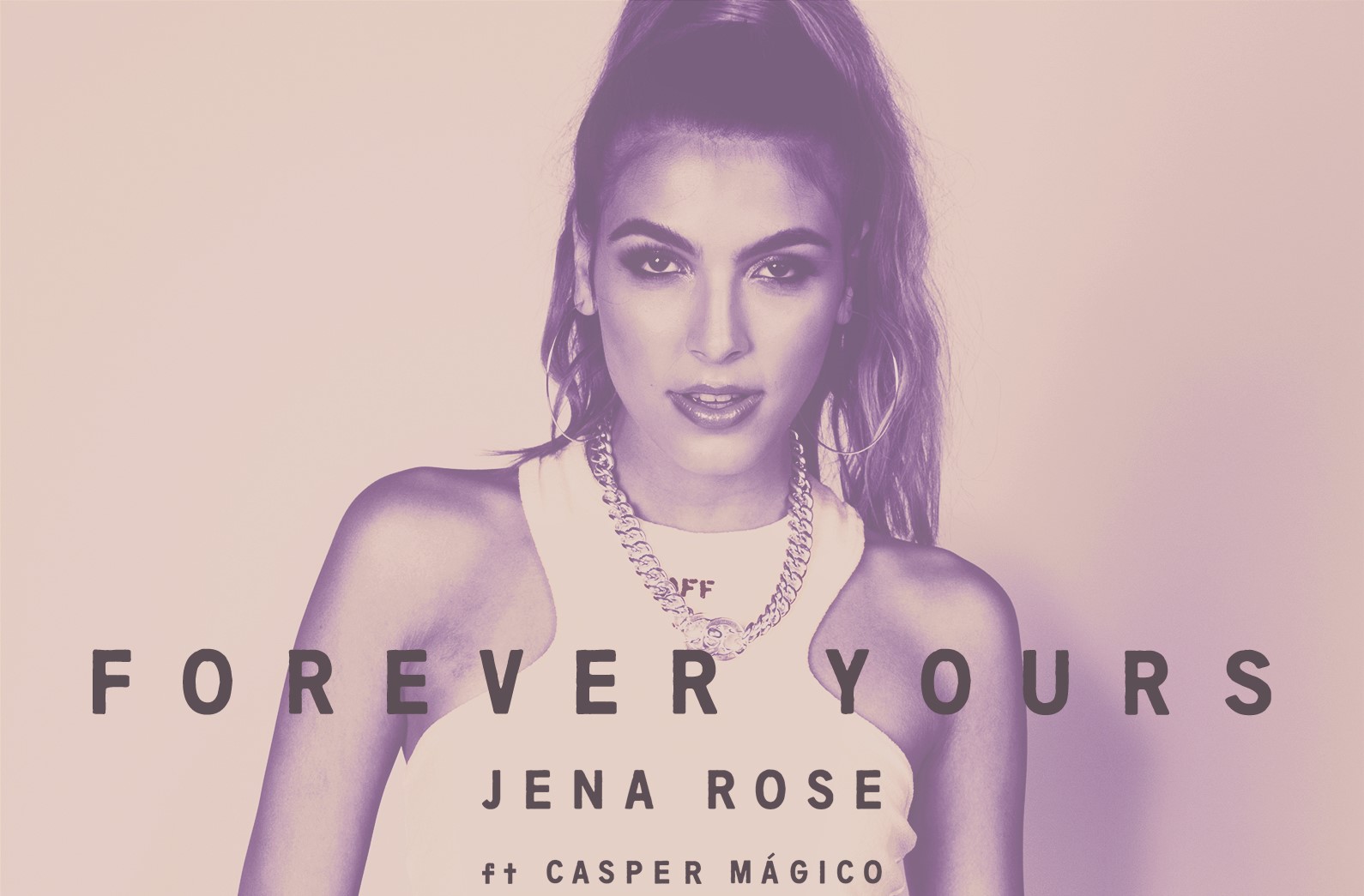 Jena Rose, a singular new voice in pop music, has released the video for her lauded single "Forever Yours," featuring Latin superstar Casper Magico. With over two million streams, the song has quickly gained traction on digital platforms. The official music video, created as a tribute to New York City, was imagined after having witnessed the timeless character of the city's people in dealing with the COVID-19 pandemic. With a striking, fresh sound, "Forever Yours" connects Rose's timeless melodies to her Cuban roots, delivering on the promise Billboard and others recognized in her debut. Watch the video here.

US Weekly exclusively premiered the music video for "Forever Yours" on July 29which received homepage placement, noting, "Rising pop star Jena Rose just joined the running for song of the summer with her latest single, 'Forever Yours.'" You can access the full article here.
Rose's love for NYC took on a new dimension this year attending NY Fashion Week, where she was dressed by an array of top designers including Alice & Olivia, Anna Sui and Herve Leger. It was during that event that the concept of a dream takeover of Times Square took root for her upcoming video. Having already made waves in both music and fashion, she wanted to do something larger than life as a love letter to the place that has given her so much inspiration.
Rose, a Sweety High Music artist is set to launch her upcoming EP, Baby, Maybe, later this summer which features five new songs by a roster of GRAMMY-nominated producers.
About Jena Rose
Jena Rose is the artist to watch in 2020. The 19-year-old singer/songwriter's debut single "Reasons" earned praise from Billboard with more than 10 million plays as the most added track on the Billboard Dance Chart in its first week. Set to launch later this year, her upcoming EP, Baby, Maybe, features five new songs by a roster of GRAMMY-nominated producers. "Forever Yours," the anticipated lead track featuring Casper Magico (who recently collected 4 Billboard awards and 1.5 billion streams for his blockbuster "Te Bote"), was released in early July and has already racked up millions of plays. Jena's recent tours have included runs with Echosmith, AJR and Why Don't We.
About Casper Magico
Julio Alberto Cruz García, known as Casper Magico, was born in 1989 in Carolina, Puerto Rico. He wrote his first song at the age of 16 with fellow reggaeton star Anuel called "Ella dice que te ama." In 2016, Casper began his solo career and launched his first single "Por Dinero." In December of 2017, he wrote "Te Bote," with Nio Garcia which launched him into stardom. A few months later, the remix was released featuring the genres' top stars. The video received over 1 billion views and hundreds of millions of streams earning Casper three Latin Billboard awards and an American Billboard award. He continues to put out music and tour the world in preparation for the release of his upcoming album coming in late 2020.