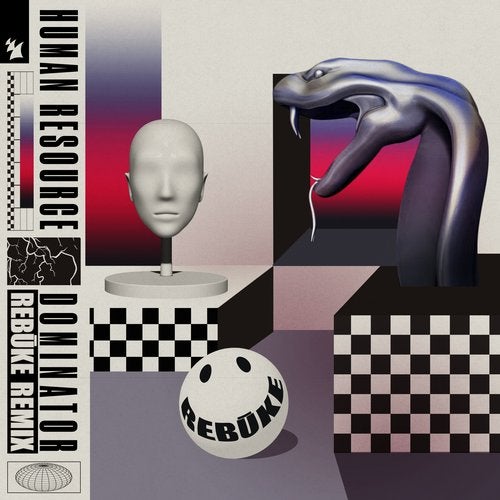 Rebūke is widely regarded as one of the industry's most sought-after creators, and it's easy to see why. His signature sound clash has been injecting loads of fun and excitement into the electronic music realm, and the trademark touches of the Irish tastemaker take center stage once more as he reinvents Human Resource's beloved classic: 'Dominator'.
Listen to Human Resourse – Dominator (Rebūke Remixes)
Touching down on Armada Music for the very first time, Rebūke lays down the law with his remix of Human Resource's 'Dominator'. Expertly repurposing the timeless qualities of the ultimate classic to synergize with his trademark fusion of house, techno and rave, the breakout star does what he does best: crafting up cuts that destroy the dance floor at all times.
Rebūke: "I've long been a massive fan of '90s Dutch rave records, and when I had the chance to dig through Armada's back catalog to remix a song, I came across Human Resource's 'Dominator'. From there, it was a no brainer; I have been playing 'Dominator' for years by using it in various mashups and acapellas, but I've never had the opportunity to remix it properly until now. My vision for the remix is to create something that has the same driving and energetic feel of the original, but with my own spin to it. It was a challenge for sure, but I'm super happy with the outcome. I've also done a Rave remix as the B-Side which is more headsy and something for 3 a.m. I've tested all the records out on recent Drumcode live streams as the remix was written in isolation and the feedback amongst fans has been great so far."
Ever present in the Beatport Top 10, Rebūke is an artist whose unique sound has swept over the scene like a genuine tidal wave since his 2018 track 'Along Came Polly' spent nine weeks atop the Tech-house charts and became the year's final Essential New Tune on Pete Tong's BBC Radio 1 show. Since then, the Irishman has been pushing onward with various high-profile releases on labels such as Drumcode and Dirtybird, was drafted in to remix Xpansions' 'Move Your Body', Shadow Child's 'Food Music' and Fatboy Slim & Eat Everything's 'All The Ladies' among others, and established his own ERĀ Music parties, which he kicked off with a sold-out Autumn 2019 Tour of the U.K. and Ireland across nine cities, reflecting his huge popularity and the fan base he has gathered around him. Simply put, Rebūke is one of the most exciting artists in dance music today, and this remix of Human Resource's 'Dominator' will only cement that status.