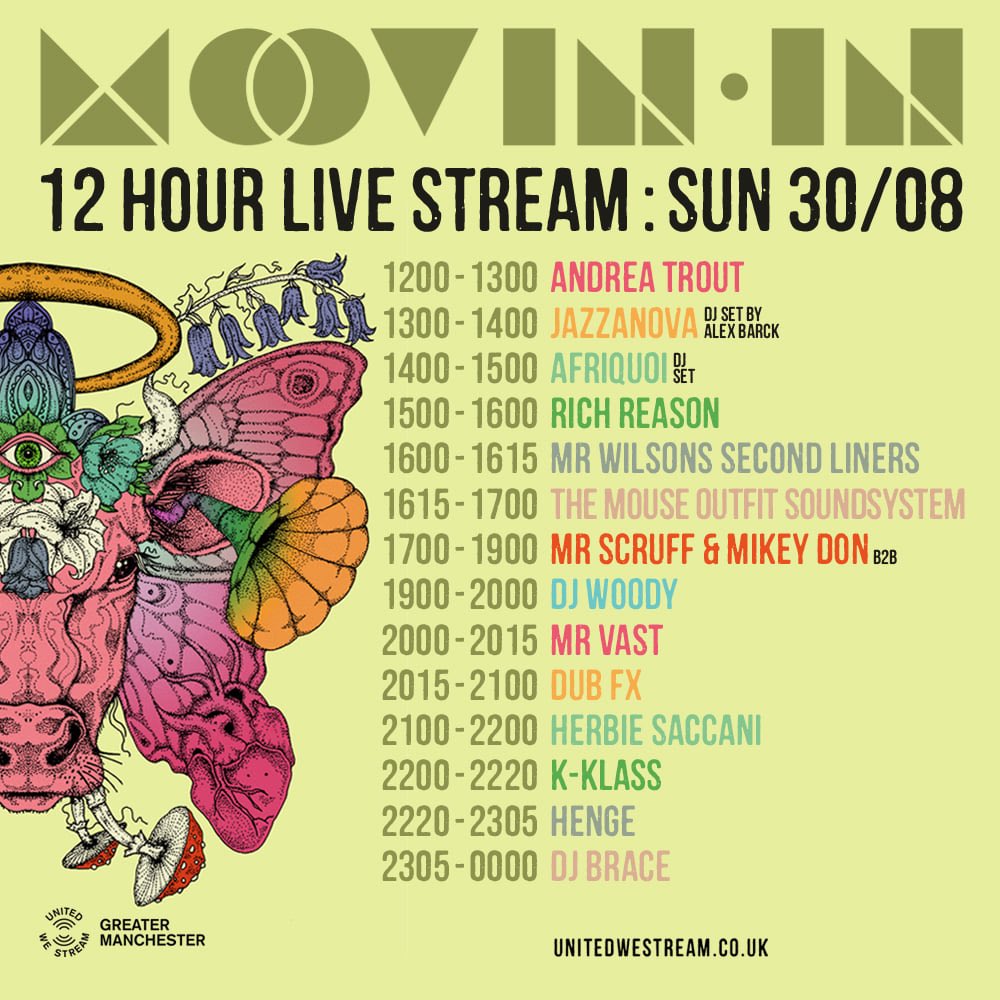 https://www.facebook.com/moovinevent
Manchester's Moovin Festival would be all ready to welcome its friendly family of music lovers this bank holiday weekend, but instead the whole party is to move online for another epic 12 hour live stream. This one will be headlined by firm festival favourites Mr Dub FX, Henge, Afrquoi, Mr Scruff amongst plenty of residents, and gives us all something to look forward to in these continuing uncertain times.
Mr Scruff is a long time and bona fide legend, a life-long vinyl addict, tea lover and cartoonist who recently turned out an exceptional entry into the DJ Kicks mix series. It spanned everything from house to dub to world music to funk, all with seamless transitions as is the Mr Scruff way. Expect a real masterclass from the main man.
As well as the music you can expect everything from Gong Baths, Harpists, Poetry, a Beatboxing Harmonica performer (yes you did read that right) and quite a lot in between, making this an immersive and welcoming online experience unlike any other, and just a small taster of the experience you get at the real Moovin Festival.
Once again, the live stream will be broadcasting through United We Stream GM (unitedwestream.co.uk) and is free as a breeze to tune in to, with everyone involved donating they time for free in order to try and keep us all connected through the music and dancing we miss so much.