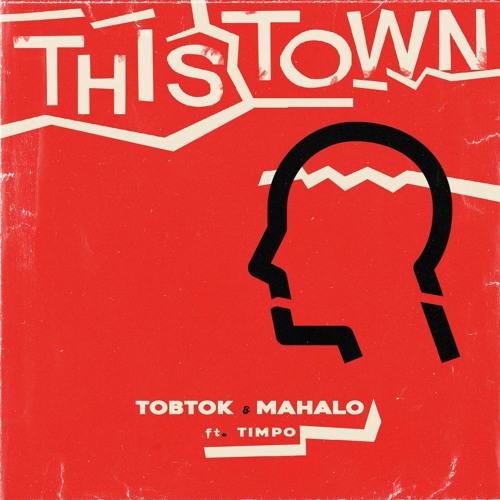 OFFICIAL MUSIC VIDEO UNVEILED FOR 'THIS TOWN' BY MAHALO & TOBTOK (FEAT. TIMPO) ON PERFECT HAVOC
Due to its massive success with 1.1million streams on Spotify, over 3 million views on Tik Tok and no less than 6 spins on the UK's biggest youth radio station, BBC Radio 1, 'This Town' now gets a full video launch. The video treatment follows a young girl cycling across lockdown London in a Pokémon GO-style search of new hope…
London's hitmaking imprint, Perfect Havoc today reveals the official music video for summer single, 'This Town', by double platinum artist, Tobtok, Billboard Dance #1 producer, Mahalo, and veteran vocalist, Timpo. The video for 'This Town', which can now be viewed on YouTube (https://youtu.be/GtZJ3cL9xSg), came about after the track's swell to success since release on 17th July 2020. The deep house single now boasts 1.1million streams on Spotify, over 3 million views on Tik Tok and a total of 6 plays across the UK's biggest youth radio station, BBC Radio 1. Set in an eerie lockdown London, and following one girl's quest to communicate her existence in the universe via a Pokémon GO-style mission around the city, the video for 'This Town' plays out like a mini dystopian movie yet full of hope, very much like the actual reality of 2020…
Stream:
This Town official music video:
Perfect Havoc know more than a thing or two about what makes a quality release and video to boot. Since 2015, the label (founded by Adam Griffin and Robert Davies) has hit half a billion global streams, has three UK Top 10 singles, and it currently holds the record for the longest-running No.1 single in 2020 in the UK with Joel Corry & MNEK 'Head & Heart'.
The video treatment for 'This Town' begins with a street-savvy looking, young girl sliding a cassette into a tape player. With an ominous graffiti sprawling of 'Stay Home' in the background, she hits play and starts to sing along to Timpo's vocals. Data starts to appear on a device strapped to her bike that informs her: 'New Target Defected'. Meandering through the streets of an abandoned London on her bike, the girl captures a trail of symbols, which lead her to the location of a small girl who hands over a strange device. The video climaxes as the device transmits a signal around the world, leaving the viewer feeling hopeful that the young girl has communicated her existence to someone else on earth.
'This Town' was produced by Perfect Havoc mainstay, Tobtok who demonstrated yet again on this release, why he is leading the new wave of Swedish electronic music DJ / producers. Globally he has generated over 300 million streams, is favourited with reputed labels such as Ministry of Sound, Astralwerks and Kitsune, and receives consistent DJ and radio support from the likes of BBC Radio 1, KISS FM, and Capital Xtra.
Tobtok joined forces for 'This Town' in a debut collaboration with the Hawaii-born, California-residing, Mahalo. Also one of the fastest rising names in global dance music, Mahalo has been championing his own sound of "liquid house" on Tiesto's AFTR:HRS Records, Mark Knight's Toolroom Records, and in his debut on Perfect Havoc, which saw 'So Cold' rise to the No. 1 spot after 15 weeks in the Billboard Dance/Mix Show Airplay, and clock an impressive 20 million global streams along the way. Completing the three-way collaboration on 'This Town' is the in-demand singer and songwriter, Timpo, who has sold millions of records worldwide as co-writer for some of the biggest names in the biz, from MK to the Pet Shop Boys and Eli Brown to Paloma Faith.
With themes of determination and hope, the video for 'This Town' is rather fitting considering how 2020 has turned out. Hit play now to follow the story and get lost in the mesmerising production of 'This Town'.
Follow Tobtok
https://www.instagram.com/tobtokmusic
https://www.facebook.com/tobtok
Follow Mahalo
https://www.instagram.com/mahalo_dj
https://www.facebook.com/mahalo.music
Follow Perfect Havoc
https://www.instagram.com/perfecthavoc