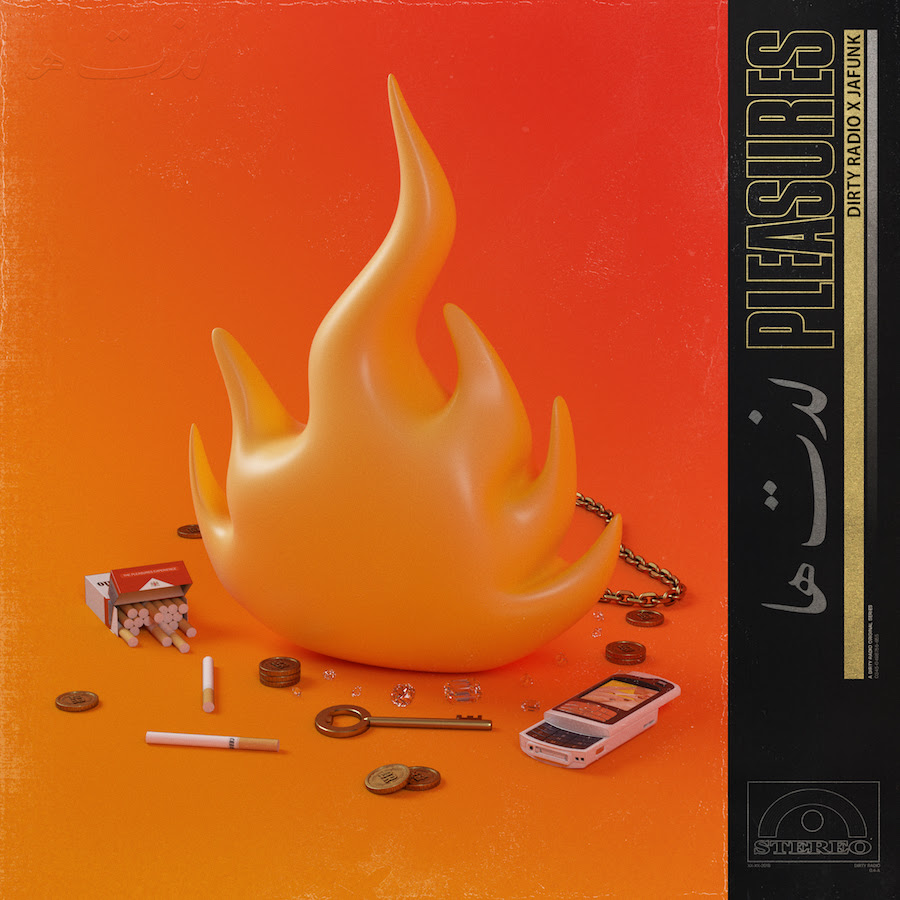 Throughout the past decade, Vancouver-based 
Dirty Radio
 has taken a newfound direction in the world of dance music with their innovative and unique method of implementing live instrumentation into their music. The group is now gearing up to drop their third full-length album later this year with an infectious inaugural single. Having joined forces with up and coming Australian producer 
Jafunk
, the two artists are bringing some grooving R&B flavor with 
'Pleasures
'.
'Pleasures' marks Dirty Radio's third official release of the year, following their collaboration with 
Jetique
'Rules'
, which was unveiled at the forefront of the summer season. This single embodies an eclectic array of organic live sounds and samples that fans have come to appreciate from the group's notable discography collection. The vocals add a beautiful top-line to the instrumental that instantly echoes the French electro-funk wave, which primes 'Pleasures' to be an international chart topper. Smooth keyboard riffs and grooving kicks blend all of the elements together in the end to create one stunning end-of-summer classic.
Dirty Radio have zero plans to slow down during the second half of 2018 as they are getting things started on a high note ahead of their second album's release. With music across the entire spectrum through an array of revered imprints including Spinnin' Records and Mad Decent in addition to tens of millions of streams across all platforms, the group has taken their brand to unseen heights since forming in 2010. A heavily contrasting musical upbringing for all three members has allowed Dirty Radio to build an impressive foundation that enables them to produce music, which has resonated with their audience.
Advertising