GODADDY 'MAKE THE WORLD YOU WANT' BRAND LAUNCH COMMERCIAL FEAT. "TV" HERE
+ FEATURED ON NEW QUINN XCII SINGLE "HOLDING HANDS" HERE
STREAM HERE
(Los Angeles, CA – February 8, 2019) Los Angeles artist / producer Elohim has released a brand new single titled "TV." Stream the song everywhere now here. The new track comes alongside Elohim's freshly-launched partnership with GoDaddy for their 'Make The World You Want' Brand launch which highlights "TV" in their new commercial. Watch the full commercial here + watch Elohim's individual video here.
Speaking on the new single, Elohim notes, "i sat down at my dining room table late one night in august and typed into ableton 'depressed as fuck'. i then started and finished what turned into 'TV.' As i sat there alone in my cabin, nothing but the sounds of the television and my writing, the song poured out of me. I realized television is a major relief for my anxiety. it is the one thing I don't take orally that can really stop my mind from spinning out. i hope this song brings you comfort and drowns out the insanity running around your mind."
GoDaddy's new brand campaign encourages people from all walks of life to "Make the World You Want"by pursuing their dreams and passions – no matter what obstacles lay before them. Fear. Self-Doubt. Naysayers. There are a multitude of reasons why people never take the first step to transform an idea into something real and live a life that is more meaningful to them. The new campaign revolves around actual GoDaddy customers who had the courage to break through barriers and turn their dreams into successful ventures and inspirational movements.
On the GoDaddy partnership, Elohim explains, "this partnership with godaddy is more than just an artist partnership with a brand. godaddy has given me the freedom to speak openly about mental health in an incredible capacity. they've given me a platform that will potentially reach millions of people. this isn't about me, this is about opening up the conversation about mental health on a much larger scale, so not only my listeners hear it, but many people all over the world do as well. i have honestly never been more honored and excited about anything i have ever done in my career thus far. the team at godaddy has been wonderful to me. they've let me share every aspect of my honest truth and struggle with mental health."
Today also marks the release of a new collaboration with Quinn XCII on single, "Holding Hands," on which Elohim features on vocals. The track is out now via Columbia Records and is available now here.
Elohim has also announced a run of LA / NYC intimate shows to take place this March. All three LA shows have already sold out. Elohim is also slated to play a run of 2019 festivals. See all dates below. Buy tickets here.
Feb 28 // Riviera Maya, Mexico @ Deja Voom
Mar 15, 16 & 17 // Los Angeles, CA @ Hollywood Forever (Masonic Lodge) – SOLD OUT
Mar 30 // Brooklyn, NY @ Murmrr
May 17-19  // Gulf Shores, AL @ Hangout Festival
Jun 1 // New York, NY @ Governor's Ball
Late 2018, Elohim announced a partnership with OWSLA on a pair of singles starting with "Connect" and following with "Buckets" this January. Both tracks were co-produced with Skrillex and drew praise from outlets such as UPROXX, Highsnobiety, Billboard, and Flaunt. Watch the official videos for "Connect" and "Buckets" here and here.
April 2018, Elohim released her debut album, Elohim, the pinnacle of a whirlwind year dotted with original releases and collaborations alongside extensive touring, catapulting Elohim to new heights among the top breakout artists of the year. The album has seen widespread critical acclaim from outlets such as The FADER, Mixmag, Complex, and Noisey driven by 2018 singles "Half Love," "Fuck Your Money," and "Panic Attacks (ft. Yoshi Flower)."
On the live side, Elohim has captivated crowds on multiple headline tours as well as direct support tours with Alison Wonderland and The Glitch Mob. She has also graced the stage at major festivals such asCoachella, Bonnaroo, Firefly, Lollapalooza, Life Is Beautiful, Outside Lands, HARD, among others.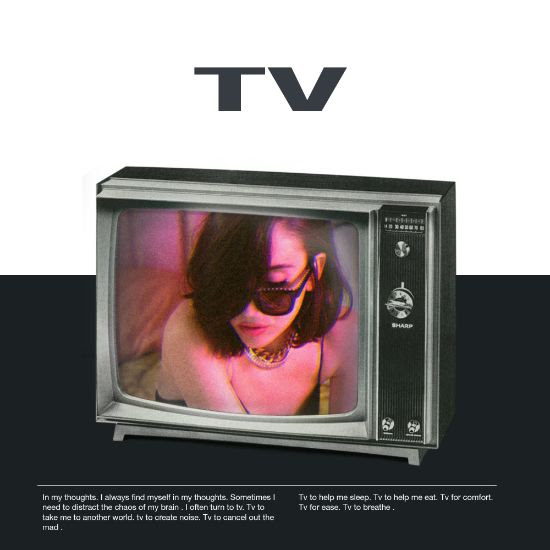 "TV"
"Quinn XCII – "Holding Hands (ft. Elohim)"
"Buckets" + Official Video [OWSLA]
"Connect" + Official Video [OWSLA]
Elohim (debut album)
Spotify
Apple Music
SOCIALS